AMLC extends DIGICUR deadline to Sept. 2022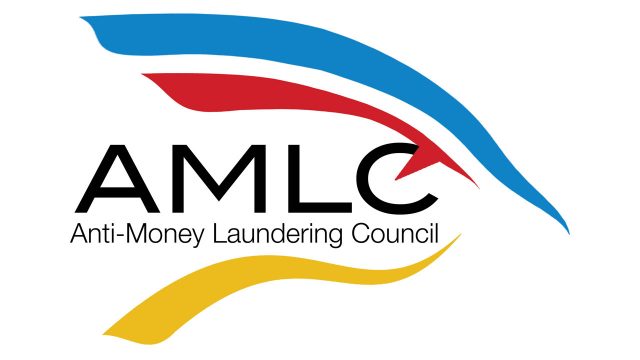 THE ANTI-MONEY Laundering Council (AMLC) has given covered persons until September 2022 to digitize their customer records.
The deadline to comply with the Guidelines on Digitization of Customer Records (DIGICUR) was earlier set for September 2021 and was already extended twice from the original April 2019 set after the guidelines were issued in September 2018.
Covered persons that will be unable to comply with the new deadline will face penalties, the "dirty money" watchdog said in an announcement posted on its website.
In the meantime, covered persons are required to submit a quarterly status report on the progress of their compliance. The report needs to be certified correct by the chief compliant officer and attested by the president or chief executive officer, or any equivalent.
"Submission of the [quarterly report] shall continue until such time that such covered persons have fully completed and complied with all the requirements of the DIGICUR," the AMLC said.
The quarterly reports are expected to be submitted after 15 days of each reference period, except for the first report, which should be with the AMLC on or before Oct. 31. Meanwhile, covered entities that have fully complied with the DIGICUR are only required to submit a one-time quarterly report on the same day.
Covered persons that fail to submit their quarterly progress report will face fines worth P15,000 to P150,000 as this is considered a serious violation under the Rules of Procedure in Administrative Cases of the AMLC.
Meanwhile, failure to meet the DIGICUR deadline by September next year is considered a grave violation, which means they could be subjected to penalties ranging from P37,500 to P375,000.
The DIGICUR is in line with the 2018 Implementing Rules and Regulations of or the Anti-Money Laundering Act of 2001, as amended. The database will allow compliance officers and other authorized officials to retrieve urgent records upon order or request on a per need basis without having to tap the branches concerned.
Republic Act 11521 strengthened the Anti-Money Laundering Act (AMLA) of 2001 to include property brokers and developers as covered persons of the AMLC. It was signed two days before the Feb. 1 deadline of the Financial Action Task Force (FATF) for the Philippines to show it has imposed tighter anti-money laundering and counter-terrorism financing (AML/CTF) measures.
In June, the Philippines was included in the FATF's "gray list" or those under increased monitoring to prove their effective implementation of stricter AML/CTF laws. The country needs to show progress to avoid counteract measures. — LWTN