Lending grows in Aug. after eight months of decline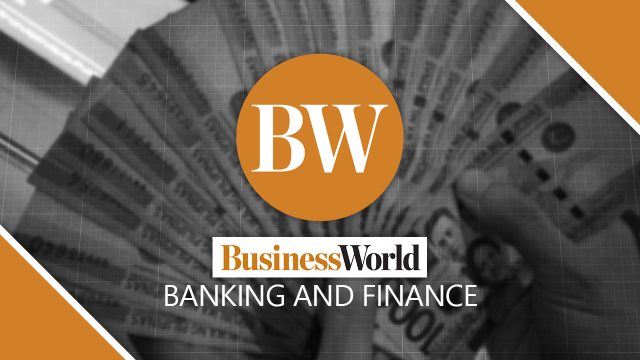 BANK LENDING recovered in August to register its first annual growth after eight straight months of decline, backed by a rise in production loans and reflecting the transmission of the regulator's rate cuts in 2020.
Outstanding loans issued by big banks grew by 1.3% year on year to P9.487 trillion in August, based on preliminary data released by the Bangko Sentral ng Pilipinas (BSP) on Thursday. This is a turnaround from the 0.7% decline in July.
The growth in lending logged in August is also the fastest in 10 months or since the 1.8% expansion in October 2020.
Inclusive of reverse repurchase agreements, outstanding loans rose 1.6% year on year in August.
Month on month, outstanding loans by big banks increased 1.1% on a seasonally adjusted basis, the BSP said.
"This is the first reported expansion in outstanding loans of big banks after eight consecutive months of contractions, amid improvements in sentiment brought about by the continued rollout of coronavirus disease 2019 (COVID-19) vaccines and the gradual easing of quarantine restrictions," BSP Governor Benjamin E. Diokno said at an online briefing on Thursday.
Loans for production activities rose at a quicker pace of 3.1% in August from 0.8% the month prior. This was fueled by expansion in credit disbursed for real estate activities (7.2%); information and communication (20.3%); manufacturing (3%); professional, scientific and technical activities (89.8%); and transportation and storage (9.5%).
However, this was tempered by the decline in loans to other sectors, including those for agriculture, forestry and fishing (-6.8%); wholesale and retail trade and repair of motor vehicles and motorcycles (-2%); and activities of households as employers, undifferentiated goods and services (-25.5%).
Meanwhile, consumer loans continued to contract, going down by 8.1% year on year in August from the 8.2% decline in July. Credit to all retail segments fell, led by motor vehicle loans, which dropped by 15.6%. This was followed by salary-based (-5.7) and credit card loans (-1.4%).
The lending growth seen in August reflects the delayed transmission of the BSP's policy actions, Security Bank Corp. Chief Economist Robert Dan J. Roces said. The central bank last year cut rates by 200 basis points (bps) to provide support to the economy amid the pandemic.
"The turnaround in bank lending…lands right when the BSP said it would, which is a nine-month lag from the last rate cut. This means the monetary policy levers are right where they should be to support economic recovery," Mr. Roces said in a Viber message.
"Production loans have been observed to be gradually improving since the start of the second half of 2021, and as such [it provides] a green shoot to growth via capital expansion of firms despite the pandemic," he added.
Meanwhile, Asian Institute of Management economist John Paolo R. Rivera said the decline in retail loans shows muted consumer demand amid the pandemic.
"Loan growth may remain unpredictable and uncertain because it tends to move with the situation, which is currently still very fluid," Mr. Rivera said in a Viber message.
M3 GROWTH PICKS UP
Meanwhile, domestic liquidity grew at a quicker pace in August, supported by the expansion in bank lending.
M3 — which is considered as the broadest measure of cash in an economy — expanded by 6.9% year on year in August, picking up from the 5.9% in July, BSP data released on Thursday showed.
On a seasonally adjusted basis, it inched up 1.2% month on month.
Domestic claims rose 6.7% in August, quicker than the 4.5% print seen the previous month. This was backed by the expansion in net claims on the central government as well as the continued improvement in bank lending to the private sector, the BSP said.
Net claims on the central government went up by 23.5% in August from an 18.5% expansion in July on the back of sustained borrowings by the National Government.
Meanwhile, claims on the private sector, driven by lending to nonfinancial private firms, rose 2.3% that month from 0.4% in July.
Net foreign assets (NFA) in peso terms grew 9.7% in August from 11.6% in July.
"The expansion in the BSP's NFA position reflected the increase in the country's gross international reserves relative to the same period a year ago. Meanwhile, the NFA of banks declined as banks' foreign liabilities increased on account of higher deposits and placements made by foreign banks with their local branches," the central bank said.
The pickup in M3 growth shows the ample liquidity in the financial system, Rizal Commercial Banking Corp. Chief Economist Michael L. Ricafort said in Viber message.
The BSP infused some P2.2 trillion into the financial system through various policy measures, which is equivalent to about 12.1% of gross domestic product.
The central bank is optimistic that its current policy settings will support the economy's rebound. The BSP last week kept benchmark rates steady amid the surge in infections due to the Delta variant.
"Together with the National Government's fiscal and health interventions, the BSP's prevailing accommodative monetary policy stance should help boost domestic demand and market confidence in support of economic activity," the BSP said.
"Looking ahead, the BSP will keep a steady hand on its policy levers in support of the National Government's ongoing initiatives to allow the momentum of economic recovery to gain more traction. Going forward, the BSP will continue to ensure that liquidity dynamics remain supportive of domestic demand and economic activity, in line with the BSP's price and financial stability objectives," it added. — Luz Wendy T. Noble