Gov't makes full award of T-bills as investors flock to safe assets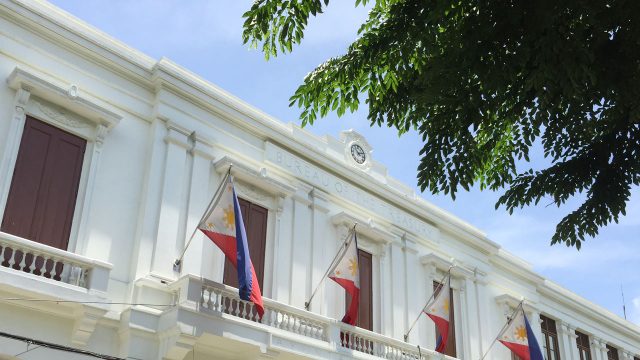 THE GOVERNMENT made a full award of the Treasury bills (T-bills) it offered on Monday as rates continued to move sideways on ample demand.
The Bureau of the Treasury (BTr) raised P15 billion as planned via the T-bills it auctioned off on Monday as total tenders hit P50.867 billion, making the offer more than thrice oversubscribed. However, Monday's demand went down from the P53.276 billion logged in the previous week's auction.
Broken down, the BTr raised the programmed P5 billion via the 91-day debt papers from P14.61 billion in bids. The average rate of the tenor inched up to 1.077% from the 1.066% seen in a week ago.
The government also raised P5 billion as planned via the 182-day T-bills it offered on Monday as the tenor attracted tenders worth P19.021 billion. The six-month debt was quoted at an average rate of 1.408%, up by 0.1 basis point (bp) from the previous week's level of 1.407%
Lastly, the Treasury made a full P5-billion award of the 364-day papers it auctioned off on Monday from P17.24 billion in bids. The average rate of the one-year securities edged down by 0.5 bp to 1.612% from 1.617% last week.
National Treasurer Rosalia V. de Leon said healthy demand for short-term papers caused T-bill rates to stay low at Monday's auction.
Ms. De Leon said they are also seeing increased appetite for long-dated bonds as investors are looking for higher returns.
Meanwhile, a bond trader said: "T-bill rates are just moving sideways amid sustained demand in short-term securities."
"Investors are on wait-and-see mode while waiting for government's next move on how to help the economy rebound given the resurgence in COVID-19 (coronavirus disease 2019) infections," the trader said via Viber.
Demand for safe assets like government securities has remained strong amid lingering concerns over the coronavirus pandemic, keeping rates low.
The Health department reported 16,066 new COVID-19 infections on Sunday, bringing the tally of active cases in the country to 125,900.
Lockdown measures in Metro Manila have been eased slightly for the rest of the month after the government placed the capital region and several parts of the country under the strictest form of lockdown due to the surge in COVID-19 cases.
On Tuesday, the BTr will auction off P35 billion in reissued 20-year Treasury bonds (T-bonds) with a remaining life of 11 years and seven months.
The Treasury is looking to raise P200 billion from the local market this month: P60 billion via weekly offers of T-bills and P140 billion from weekly auctions of T-bonds. The BTr is expected to release its borrowing plan for September in the coming days.
The government wants to borrow P3 trillion from domestic and external sources this year to help fund a budget deficit seen to hit 9.3% of gross domestic product. — Beatrice M. Laforga