Gov't makes full award of fresh seven-year T-bonds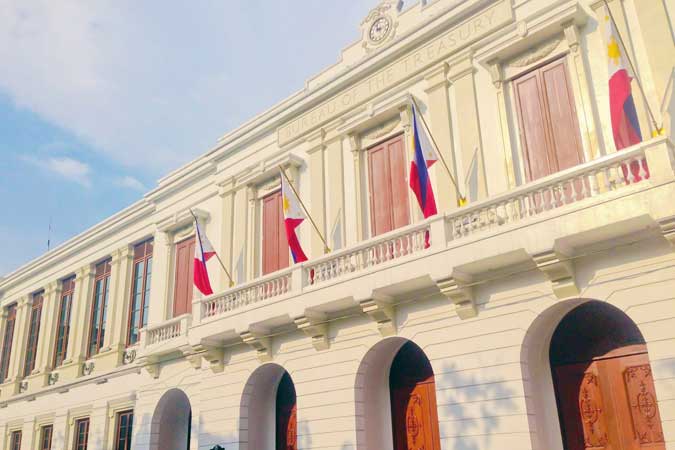 THE GOVERNMENT made a full award of the fresh Treasury bonds (T-bonds) it auctioned off on Tuesday as its rate fell within market expectations, even as investors remained concerned over the impact of the ongoing lockdown on economic growth.
The Bureau of the Treasury (BTr) raised P35 billion as planned via the fresh seven-year T-bonds it auctioned off on Tuesday as total tenders reached P63.696 billion, or nearly twice as much as the offer volume.
It also opened its tap facility to borrow P10 billion more from the tenor to take advantage of the strong demand for the papers.
The seven-year papers fetched a coupon rate of 3.75%. This was higher by 22.2 basis points (bps) versus the 3.528% quoted for the tenor at the secondary market before the auction.
The last time the Treasury offered seven-year bonds was on July 27 when it raised P35 billion as planned via reissued papers with a remaining life of six years and seven months at an average rate of 3.651%.
National Treasurer Rosalia V. de Leon said the coupon fetched for the seven-year T-bonds fell within market expectations following the release of better-than-expected second-quarter gross domestic product (GDP) data.
The economy grew by 11.8% in the second quarter, beating the 10.6% median forecast of analysts who participated in a BusinessWorld poll last week and improving from the 3.9% decline logged from January to March. This was also a turnaround from the record 17% slump recorded in the second quarter of 2020.
The second-quarter GDP print marked the first annual growth after five consecutive quarters of contractions due to the coronavirus pandemic.
Meanwhile, a bond trader said the GDP data was widely expected, and what mostly drove in Tuesday's bids was cautiousness over the ongoing enhanced community quarantine (ECQ) in Metro Manila and other provinces and its possible impact on the economy's recovery.
The country has to record GDP growth of at least 8.2% in the second half to meet the low end of the government's 6-7% target for the year.
Metro Manila and other provinces have been placed under ECQ, the strictest lockdown classification, for two weeks to help curb the spread of the Delta variant of the coronavirus disease 2019 (COVID-19).
Health authorities on Monday said the country is now considered to be at high risk for COVID-19 infections after registering a daily average of 8,695 coronavirus infections from Aug. 1 to 7, higher than the 6,498 average the week prior.
The BTr is looking to raise P200 billion from the local market this month: P60 billion via weekly offers of Treasury bills and P140 billion from weekly auctions of T-bonds.
The government wants to borrow P3 trillion from domestic and external sources this year to help fund a budget deficit seen to hit 9.3% of GDP. — BML