T-bill yields inch up as investors ask for higher returns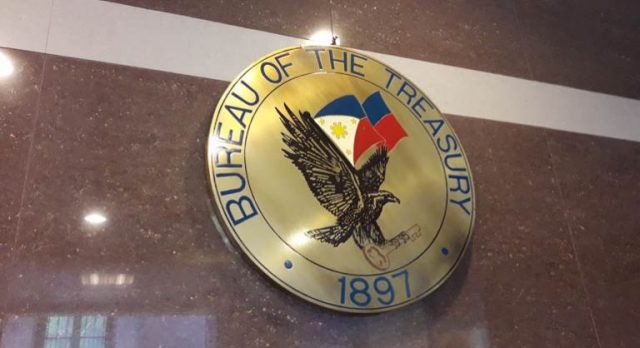 THE GOVERNMENT made a full award of the Treasury bills (T-bills) it offered on Monday after rates ended mixed as investors sought higher returns amid continued uncertainty over the country's outlook.
The Bureau of the Treasury (BTr) raised P15 billion as planned via its auction of T-bills on Monday as the offer was 3.7 times oversubscribed, with tenders reaching P54.855 billion.
The demand was also bigger than the P50.76 billion in bids recorded in the previous auction last week.
Broken down, the BTr borrowed P5 billion as planned via the 91-day papers from P17.2 billion in bids. The three-month T-bills fetched an average rate of 1.064%, 1.1 basis points (bps) higher than the 1.053% quoted for the tenor last week.
The Treasury also raised the programmed P5 billion via the 182-day T-bills after the tenor attracted demand worth P17.21 billion. The average rate of the six-month debt also inched up by 0.6 bp to 1.407% from 1.401% previously.
Lastly, the government made a full P5-billion award of the 364-day securities it offered on Monday as total tenders reached P20.445 billion. The one-year securities were quoted at an average rate of 1.625%, down by 0.7 bp from 1.632% seen a week ago.
Prior to the auction, the rates of the 91-, 182- and 364-day T-bills were at 1.111%, 1.396% and 1.642%, respectively, based on the PHL Bloomberg Valuation Reference Rates published on the Philippine Dealing System's website.
A bond trader said investors asked for higher yields during Monday's auction due to continued uncertainty, which resulted in an increase in the average rates of the 91- and 182-day T-bills.
Demand for government securities has remained high as the coronavirus disease 2019 (COVID-19) pandemic continues to cloud the country's economic outlook and financial markets, causing investors to prefer parking their excess cash in safe-haven assets.
Metro Manila and its nearby provinces are under the strictest form of lockdown from Aug. 6-20 to help curb a surge in COVID-19 cases due to the more transmissible Delta variant.
The Health department on Friday said Delta cases had been detected in all 17 cities and one municipality in the capital region. It said 119 more people had been infected with the Delta variant, bringing the total to 450.
It also reported 9,671 new COVID-19 infections on Sunday, bringing the total to 1.65 million.
On Tuesday, the BTr will offer P35 billion in fresh seven-year Treasury bonds (T-bonds).
The Treasury is looking to raise P200 billion from the local market this month: P60 billion via weekly offers of T-bills and P140 billion from weekly auctions of T-bonds.
The government wants to borrow P3 trillion from domestic and external sources this year to help fund a budget deficit seen to hit 9.3% of gross domestic product. — BML