Peso may climb on lower demand for dollars due to strict lockdown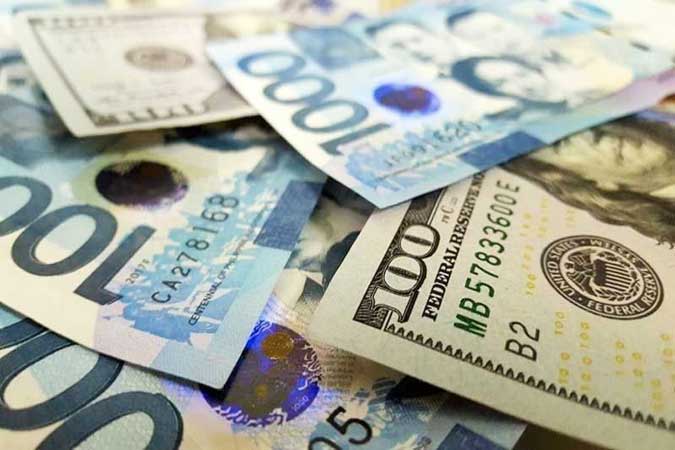 THE PESO could appreciate versus the greenback this week on muted dollar demand due to the Metro Manila lockdown, but market sentiment could take a hit from rising coronavirus infections and slower-than-expected economic data.
The local unit closed at P50.40 per dollar on Friday, losing 16.5 centavos from its P50.235 finish on Thursday, data from the Bankers Association of the Philippines showed.
It also weakened by 43 centavos from its P49.97-per-dollar finish the previous week.
The peso depreciated following the release of trade balance data, which showed imports continued to rise, Rizal Commercial Banking Corp. Chief Economist Michael L. Ricafort said, as this could mean increased demand for the dollar.
Peso-dollar trading last week also took cues from hawkish signals from the US Federal Reserve on the timing of the tapering of its bond purchases, UnionBank of the Philippines, Inc. Chief Economist Ruben Carlo O. Asuncion said.
For this week, Mr. Asuncion said the peso may be supported by reduced demand for the dollar due to the lockdown in Metro Manila. However, sentiment may remain cautious due to the surge in coronavirus infections.
Meanwhile, Mr. Ricafort said the market is waiting release of the second-quarter gross domestic product (GDP) data on Tuesday, Aug. 10.
The Monetary Board's policy review on Aug. 12 will also be a driver for this week's trading, he added.
A BusinessWorld poll of 20 economists yielded a median GDP growth estimate of 10.6% in the second quarter mainly due to base effects. If realized, this would mean the country's exit from recession and a first-half growth print of 2% — still below the 6-7% target of the government for 2021.
Meanwhile, 18 analysts in a separate BusinessWorld poll expect the central bank to retain benchmark interest rates at their current record lows at Thursday's meeting as the Delta variant threatens economic recovery and with lending activity still weak.
For this week, both Mr. Asuncion and Mr. Ricafort expect the peso to move within P50 to P50.50 versus the dollar. — L.W.T. Noble