Gov't fully awards 7-year bonds at higher yield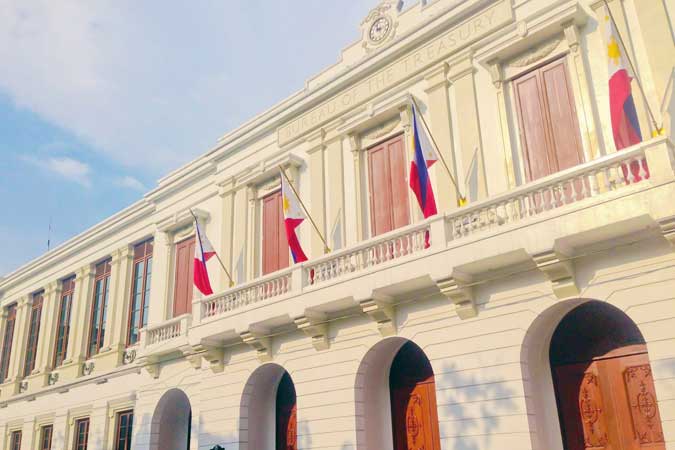 THE GOVERNMENT made a full award of the reissued Treasury bonds (T-bonds) it offered on Tuesday at a higher rate amid strong demand for securities at the long of the yield curve.
The Bureau of the Treasury (BTr) on Tuesday raised P35 billion as planned via the reissued seven-year T-bonds with a remaining life of six years and eight months.
The offering was nearly twice oversubscribed, with tenders reaching P69.758 billion. This prompted the Treasury to open its tap facility and offer P10 billion more in the seven-year papers.
The demand seen for Tuesday's offer was also more than the P61.175 billion in bids when this bond series was last auctioned off, which was on July 6. The government likewise made a full P35-billion award of the papers at that offering.
The notes fetched an average rate of 3.651% on Tuesday, up by 7.5 basis points from the 3.576% quoted for the tenor at the July 6 auction.
The yield fetched on Tuesday was also higher than the 3.491% quoted for the tenor at the secondary market prior to the auction, based on the PHL Bloomberg Valuation Reference Rates published on the Philippine Dealing System's website.
National Treasurer Rosalia V. de Leon said the bond offer attracted strong demand from investors due to the abundant liquidity in the market and with the seven-year tenor serving as a "sweet spot" for investors.
A bond trader said via phone that the average rate quoted for the seven-year papers at the auction fell within market expectations and only tracked the rising trend of yields on government debt.
"This is actually closer to the market and is actually not bad as the demand was almost two times oversubscribed," the trader said.
"Overall, it is indicative of the growing demand and the comfort level of the market, showing it is more comfortable extending the duration up to the seven-year level pending the August borrowing program of the BTr," the trader added.
The BTr is expected to release its borrowing program for August this week.
Excluding the result of the tap facility offering on Tuesday, the Treasury raised P227.86 billion from the local market this month, lower than its P235-billion program after it made a partial award of the fresh 20-year bonds it offered on July 13.
Broken down, it borrowed P60 billion as programmed via Treasury bills but only raised P167.86 billion out of the P175-billion plan from T-bonds despite opening the tap facility thrice.
The government wants to borrow P3 trillion from domestic and external sources this year to help fund a budget deficit seen to hit 9.3% of gross domestic product. — B.M. Laforga