EastWest Bank gets second-highest grade from PhilRatings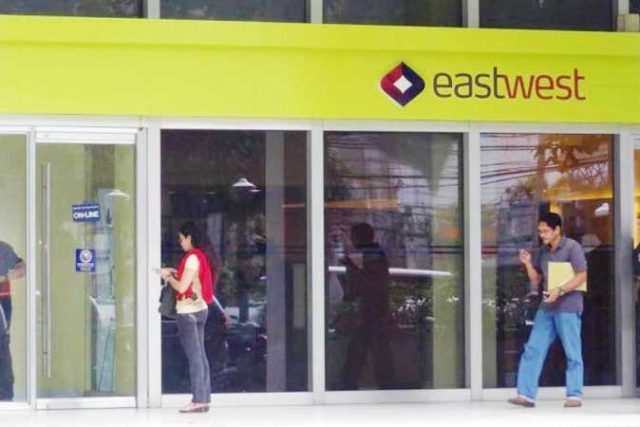 EAST WEST Banking Corp. (EastWest Bank) received the second-highest grade from local debt watcher Philippine Rating Services Corp. (PhilRatings) on the back of its positive near-term growth prospects.
PhilRatings said in a statement dated July 13 that it granted EastWest Bank a "PRS Aa plus" (corp.) issuer rating, a notch below the highest grade possible, after the bank posted positive operating results last year despite the impact of the coronavirus pandemic and stringent lockdowns on the economy.
The rating reflects the Gotianun-led lender's "strong" capacity to meet its financial obligations relative to other local companies, while the "plus" further affirms the assigned rating, PhilRatings said.
"A 'stable outlook,' on the other hand, indicates that the rating is likely to be maintained or to remain unchanged in the next 12 months," it added.
EastWest Bank posted net earnings of P6.5 billion last year, higher by 4.8% versus its P6.2-billion profit in 2019 amid strong interest earnings and trading gains.
Its net interest income jumped by 23.5% to P26.5 billion in 2020 despite lower loans booked during the period. Its net interest margin grew to 8.1% amid lower rates and reduced funding costs, while securities trading gains jumped by 432% to P5.1 billion.
PhilRatings said EastWest Bank, which focuses on consumer lending, is capable of competing within its chosen market and has strong management to support its operations.
The credit rater said they also expect EastWest Bank to post "satisfactory" financial results over short term and maintain a manageable asset quality despite the challenges ahead.
The bank's nonperforming loans (NPLs) rose by 68% year on year to P20.8 billion last year, which accounted for 8.7% of its total gross loan portfolio.
"EastWest Bank expects that diminution of asset quality will continue in 2021. NPL ratio is seen to improve in 2022, following the recovery of the domestic economy due to the availability of vaccines and the return to normalcy as the population adjusts to the 'new normal,'" PhilRatings said.
"PhilRatings shall continuously monitor developments relating to EastWest Bank and may change the ratings at any time, should circumstances warrant a change," it added.
EastWest Bank shares went down by three centavos or 0.31% to close at P9.75 each on Monday. — B.M. Laforga