Treasury partially awards bond offer as rate rises on Fitch move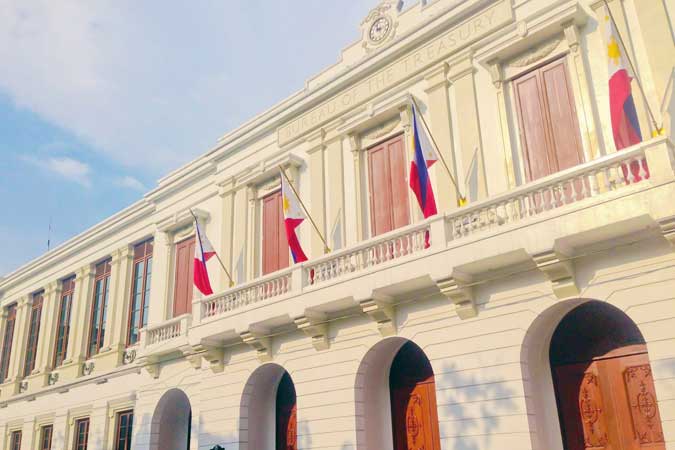 THE GOVERNMENT made a partial award of its offer of fresh Treasury bonds (T-bonds) on Tuesday as the tenor's rate increased following Fitch Ratings' revision of its outlook on its assessment of the country to "negative" from "stable."
The Bureau of the Treasury (BTr) raised just P16.799 billion via its offer of fresh 20-year T-bonds on Tuesday, less than half of the programmed P35 billion.
This, even as total bids for the bonds reached P63.069 billion, making the offering almost two times oversubscribed.
The notes fetched a coupon of 5.125%, higher by 15.7 basis points against the 20-year tenor's 4.968% rate at the secondary market prior to the auction, based on the PHL Bloomberg Valuation Reference Rates published on the Philippine Dealing System's website.
Had the BTr made a full award of its offer on Tuesday, the 20-year T-bonds would have fetched an average rate of 5.184%.
National Treasurer Rosalia V. de Leon said in a Viber message that rate of the 20-year tenor increased due to the bond's "duration and liquidity premium."
She, however, noted that the uptick was till aligned with the movement of bond yields at the secondary market.
A bond trader said by phone that the market became cautious after global debt watcher Fitch Ratings on Monday revised its outlook for the Philippines' debt to "negative" from "stable."
The move caused debt rates to increase when the market opened on Tuesday, the trader said.
Fitch on Monday maintained its investment grade "BBB" credit rating for the Philippines but revised its outlook to "negative" from "stable" due to the impact of the prolonged coronavirus pandemic.
The "negative" outlook means Fitch may downgrade the Philippines' credit rating if it reverses reforms or departs from the prudent macroeconomic policy framework that leads to continued higher fiscal deficits. A weaker macroeconomic outlook over the medium-term and "diminishing policy credibility may also lead to a downgrade.
Fitch has kept the Philippines' rating at "BBB," which is one notch above the minimum investment grade, since December 2017.
The trader added that the depreciation of peso against the greenback has also put pressure on government debt yields. The peso is now trading at the P50-per-dollar mark. It closed at P50.12 versus the greenback on Monday, which was its weakest showing in more than a year.
Moving forward, the trader said bond yields could move sideways with an upward bias over the near term as investors wait for the release of more economic data, which could give the market an idea of the pace of the country's recovery.
The Treasury is looking to raise P235 billion from the local market this month: P60 billion via weekly offers of Treasury bills and P175 billion from weekly auctions of T-bonds.
The government wants to borrow P3 trillion from domestic and external sources this year to help fund a budget deficit seen to hit 9.3% of gross domestic product. — B.M. Laforga