Outstanding government securities rise to P7.398 trillion in June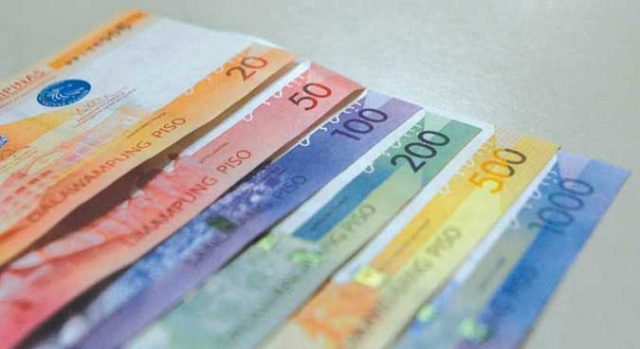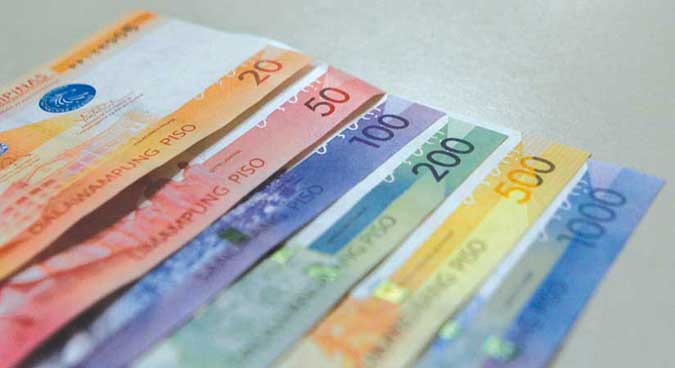 OUTSTANDING Treasury bills (T-bills) and Treasury bonds (T-bonds) inched up to P7.398 trillion as of end-June as the government hiked its borrowings to take advantage of low interest rates, data from the Bureau of the Treasury (BTr) showed.
Latest BTr data showed that the outstanding government securities recorded as of June inched up from the P7.376-trillion recorded at end-May after the government increased its local borrowings.
The Treasury raised P257 billion via T-bills and T-bonds in June against the programmed P215 billion and the P217.4 billion borrowed in May.
National Treasurer Rosalia V. de Leon had said they increased the borrowing program to take advantage of strong demand and low interest rates.
Broken down, outstanding T-bonds grew by 1.1% to P6.375 trillion as of June from P6.306 trillion at end-May.
This total was made up of P252.51 billion in three-year bonds, P401.78 billion in five-year papers, P605.13 billion in seven-year debt, P820 billion in 10-year notes, P420.33 billion in 20-year T-bonds and P236 billion in 25-year securities.
Meanwhile, outstanding retail Treasury bonds (RTBs) issued totaled P2.483 trillion.
On the other hand, outstanding T-bills reached P1.023 trillion as of last month, down by 4.4% from the P1.07 trillion seen as of May.
This consisted of P138 billion in 91-day T-bills, P242.4 billion in 182-day papers and P642.676 billion in 364-day debt.
Meanwhile, separate Treasury data showed the government also increased its debt repayments in May.
Its total debt service bill grew by 53.41% to P37.8 billion in May from P24.64 billion in the same month a year ago. Month on month, however, this declined by 41% from P64.29 billion in April.
Interest payments made up 76.5% of the total bill, while the rest went to amortization.
The BTr paid P28.93 billion in interest in May, 57.6% higher than the P18.353 billion seen in May 2020 and also 21% more than the P23.82 billion spent in April. Around 83% of the total or P24.11 billion went to domestic interest payments, while the remaining P4.82 billion was paid for interest on its external debt.
Meanwhile, amortization payments reached P8.867 billion in May, up by 41% from P6.289 billion a year ago, but 78% lower compared to the P40.469 billion paid in April.
Domestic amortization payments totaled P793 million that month, while principal payments made to its foreign creditors reached P8.074 billion.
The May debt service bill pushed the five-month tally to P623.593 billion,21.6% higher than the P512.96 billion logged in the same period last year.
Amortization payments made up 71.4% of the total while the rest were interest payments.
Principal payments grew 26.12% to P445 billion in the first five months from P352.85 billion a year ago, while interest payments stood at P178.61 billion, up 11.6% from P160 billion.
The government is looking to raise P3 trillion from domestic and external lenders as the fiscal gap is seen to hit 8.9% of gross domestic product. It plans to source 85% of the total from the local debt market, while the rest will be raised abroad.
Its outstanding debt reached P11.071 trillion at end-May, up by 0.73% from the previous month. — B.M. Laforga