PHL Islamic banking sector's growth  to be slow as players weigh costs, risks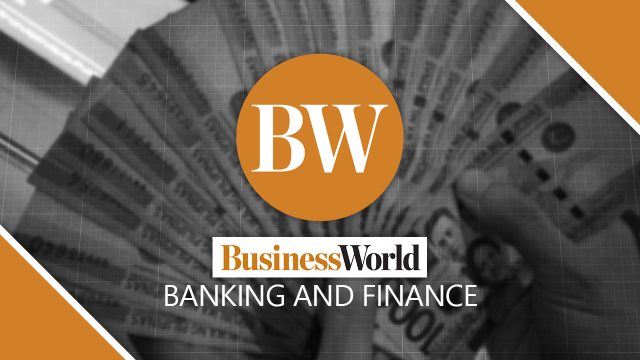 THE COUNTRY'S Islamic banking industry is unlikely to see new players in the near-term as other lenders have little interest in venturing into the sector, likely due to the risks and costs of offering these products, S&P Global Ratings said.
The debt watcher said in a note on Tuesday that while there is a potential market for would-be players in the country, Al Amanah Islamic Investment Bank is likely to keep its position as the "sole Shari'ah specialist in the next few years."
"We don't expect material progress from other banks given they have not shown much interest in serving this market. This could be due to high cost of setting up branches in the region as well as potentially higher credit risk due to the low-income profile of the borrowers," S&P said.
Islamic banks operate under Shari'ah-compliant principles such as the non-involvement of riba or interest. It also allows fundraising through "sukuk," a bond-like instrument.
In December 2019, the Bangko Sentral ng Pilipinas (BSP) released BSP Circular 1069, which provided guidelines for the establishment of Islamic banks and banking units, and Circular 1070, which set the Shari'ah governance framework.
The issuances were released following the enactment of Republic Act 11439 in August 2019, which provided for regulation and organization of Islamic banks in the Philippines, with BSP as the regulator in charge.
BSP officials said they have received inquiries about Islamic banking from interested parties, but no applications to establish an Islamic bank or banking unit have been submitted so far.
S&P said there are opportunities for new entrants to the sector as financial inclusion in the country remains low. Only 29% of the Philippines' adult population have accounts with financial institutions as of 2019, leaving 51.2 million unbanked, based on data from the central bank.
"About 5%-6% of the population is Islamic, residing in highly underbanked regions. So, there is a potential market to capture," the credit rater said.
Despite this, S&P expects Al Amanah to continue to be the leader in  Islamic banking initiatives, including the opening of branches or Islamic finance windows. The lender has been under the control of state-owned Development Bank of the Philippines since 2008.
The debt watcher, however, noted that Al Amanah was not spared from the coronavirus pandemic's impact, as borrowers' capacity to pay was affected by the crisis.
"Al Amanah saw a sharp contraction in its loan portfolio and a multi-fold jump in provisions for credit losses during 2020. As a result, the bank's net losses for the year widened by 15% to P86 million," S&P said.
Meanwhile, across Southeast Asia, Islamic financing is expected to continue to grow faster than conventional banks, benefiting from government support and the large Muslim populations in some economies.
S&P expects Islamic banks in Malaysia and Indonesia to continue expanding their loan books faster than their traditional lender counterparts. Meanwhile, Islamic financing in Brunei is seen to keep pace with the banking sector's growth as it already takes up a significant share of entire industry there. — L.W.T. Noble