Peso down on month-end dollar demand, virus concerns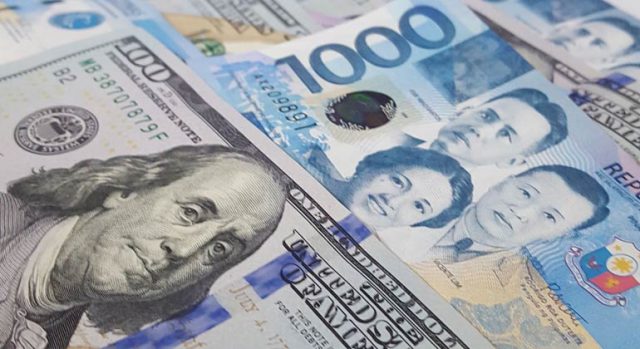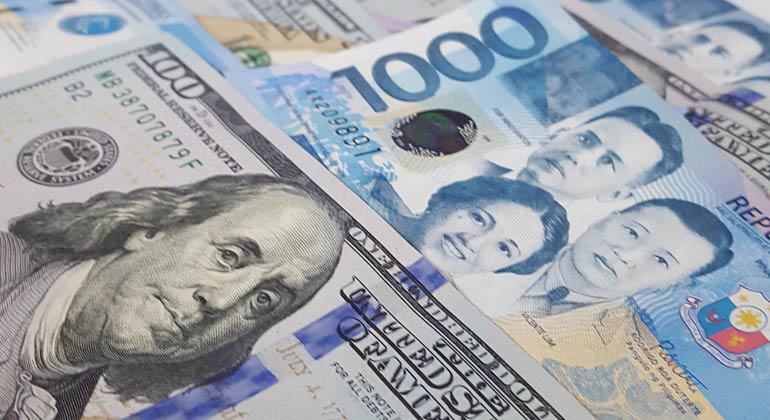 THE PESO weakened anew versus the greenback on Wednesday on month-end demand for the dollar and amid concerns over the Delta variant of the coronavirus disease 2018 (COVID-19).
The local unit closed at P48.80 per dollar yesterday, shedding 30 centavos from its P48.50 finish on Tuesday, based on data from the Bankers Association of the Philippines.
The peso opened Wednesday's session at P48.60 versus the dollar, which was also its intraday best. Meanwhile, its weakest showing was at P48.83 against the greenback.
Dollars exchanged climbed to $1.105 billion on Wednesday from $763.08 million on Tuesday.
Rizal Commercial Banking Corp. Chief Economist Michael L. Ricafort said the peso weakened amid corporate demand for the dollar.
"This may be used to pay for some end-month/quarter-end requirements for some imports," Mr. Ricafort said in a text message.
Meanwhile, a trader attributed the peso's depreciation to worries over the Delta variant of COVID-19.
The Philippines has so far reported 17 cases of the Delta variant. Data from the Department of Health showed COVID-19 infections rose by 4,509 on Wednesday to bring the total to 1.412 million.
For today, Mr. Ricafort gave a forecast range of P48.65 to P48.85 versus the dollar, while the trader expects the local unit to move within a slightly weaker band of P48.70 to P48.90. — LWTN