Gov't increases T-bill award as rates drop further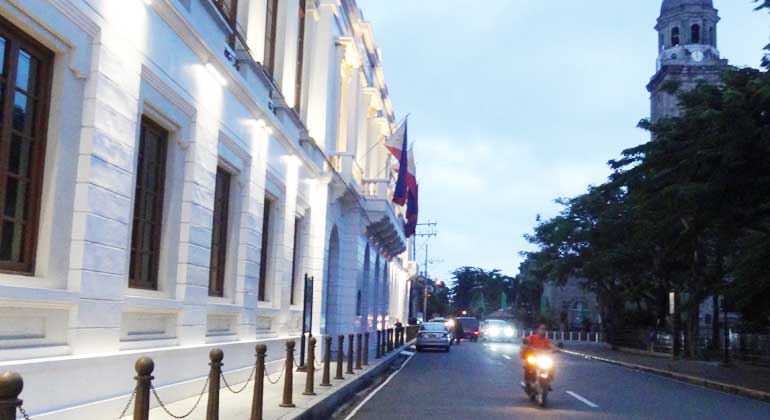 THE GOVERNMENT hiked the volume of Treasury bills (T-bills) it awarded on Monday as rates dropped across all tenors on expectations that the central bank would keep borrowing costs at record lows at this week's policy meeting.
The Bureau of the Treasury (BTr) raised P17 billion via the T-bills on Monday, higher than the P15-billion program, as it accepted more bids for the one-year securities.
Total tenders for Monday's auction reached P59.064 billion, or nearly four times as much as the offer volume.
Broken down, the BTr borrowed P5 billion as planned from the 91-day T-bills from bids worth P15.75 billion. The three-month papers fetched an average rate of 1.078%, down by 4 basis points (bps) from the 1.118% quoted in the previous auction.
The Treasury also made a full P5-billion award of the 182-day papers on offer on Monday as tenders hit P18.967 billion. The average rate of the six-month debt dipped by 2.4 bps to 1.348% from 1.372% last week.
Meanwhile, the government raised P7 billion from the 364-day securities, higher than the P5-billion plan, as the BTr doubled its acceptance of noncompetitive bids to P4 billion from P2 billion. The one-year tenor attracted P24.347 billion in bids and were quoted at an average rate of 1.563%, down by 1.4 bps from the 1.577% fetched at last week's offering.
National Treasurer Rosalia V. de Leon said T-bill rates declined on Monday amid strong liquidity in the market and steady inflation.
"For now, rates will stay low as markets anticipate MB (Monetary Board) to hold rates," Ms. De Leon said in a Viber message to reporters after the auction.
A bond trader said yields on the short-term debt papers dropped on expectations of stable prices after Bangko Sentral ng Pilipinas (BSP) Governor Benjamin E. Diokno last week said they see inflation staying "manageable" this year.
"But [it's] interesting to note that the bid-to-cover ratio is lower this week than the past three auctions, and the drop [in rates] is less than the past three auctions as well," the trader said via Viber.
The trader added that demand for the T-bills seems to be easing.
The BSP will likely keep benchmark interest rates steady on Thursday to support the "fragile" economic recovery, with inflation improving on the back of government initiatives to ease supply issues, analysts said.
A BusinessWorld poll held last week showed 14 out of 16 analysts expect the central bank to retain its key policy rate at its record low of 2% at the Monetary Board's fourth policy meeting for this year on June 24.
The BSP slashed benchmark rates by a cumulative 200 bps last year. Borrowing costs have been at record lows since the Monetary Board's last adjustment, which was a 25-bp cut in November.
Meanwhile, inflation rose by 4.5% for the third straight month in May. While this was slower than the two-year high of 4.7% in February, it exceeded the central bank's 2-4% target range. 
Year to date, headline inflation averaged at 4.4% as of May. The BSP expects inflation for 2021 and 2022 to reach 3.9% and 2.8%, respectively, within target but quicker than the 2.6% print in 2020.
Mr. Diokno last week said headline inflation will likely slow and fall within its target range by yearend.
On Tuesday, the BTr will auction off reissued 10-year Treasury bonds (T-bonds) with a remaining life of five years and 10 months.
The Treasury wants to raise P215 billion from the local debt market this month: P75 billion via weekly offers of T-bills and P140 billion from weekly auctions of T-bonds.
The government is looking to borrow P3 trillion from domestic and external sources this year to help fund a budget deficit seen to hit 9.3% of gross domestic product. — BML