Peso sinks as US central bank hints at higher rates by 2023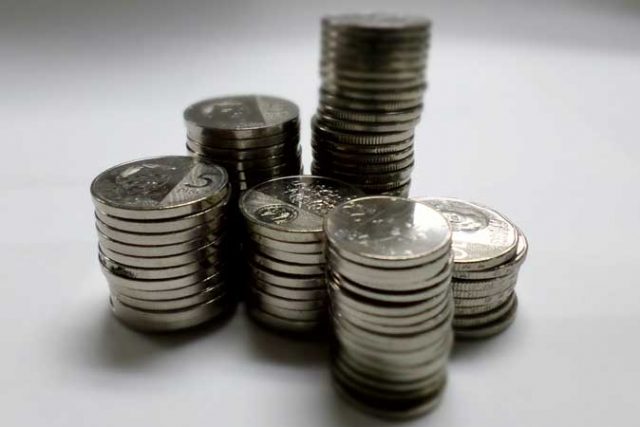 THE PESO sank further versus the greenback on Thursday after the US Federal Reserve signaled it could hike rates earlier than previously hinted.
The local unit closed at P48.38 per dollar yesterday, losing 29 centavos from its P48.09 finish on Wednesday, data from the Bankers Association of the Philippines showed.
The peso opened Thursday's session at P48.30 per dollar. Its weakest showing was at P48.455, while its intraday best was at P48.28 against the greenback.
Dollars exchanged climbed to $1.79 billion from the $1.15 billion seen on Wednesday.
A trader attributed the peso's weakness to safe-haven demand after the latest policy statement of the Fed.
"These remarks were a drastic shift from the previous policy guidance by the US central bank wherein inflation was viewed as "transitory" and that US policy rates will remain unchanged at least until 2024," the trader said in an email.
US central bank officials on Wednesday moved their first projected rate increases from 2024 into 2023, with 13 of 18 policymakers foreseeing a "liftoff" in borrowing costs that year and 11 seeing two quarter-percentage-point rate increases, Reuters reported.
Seven of the officials see rates moving higher next year, opening the possibility of even more aggressive action.
Fed Chair Jerome Powell, who spoke to reporters after the release of the central bank's latest policy statement and economic projections, said there had also been initial discussions about when to pull back on the Fed's $120 billion in monthly bond purchases, a conversation that would be completed in coming months as the economy continues to heal.
Losses at the local stock market on Thursday also affected the peso, Rizal Commercial Banking Corp. Chief Economist Michael L. Ricafort said in a text message.
The Philippine Stock Exchange index shed 85.43 points or 1.23% to close at 6,887.92 on Thursday.
For Friday, the trader gave a forecast range of P48.30 to P48.50 per dollar, while Mr. Ricafort expects the local unit to move within P48.25 to P48.45. — LWTN with Reuters