Gov't fully awards reissued seven-year T-bonds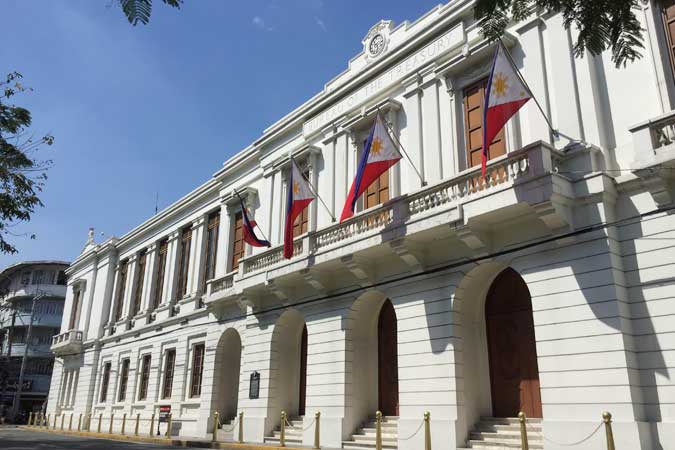 THE GOVERNMENT made a full award of the reissued seven-year Treasury bonds (T-bonds) it offered on Tuesday and even opened the tap facility after the tenor's yield moved sideways on the back of strong demand.
The Bureau of the Treasury (BTr) on Tuesday raised P35 billion as planned via the reissued seven-year T-bonds with remaining life of six years and 10 months.
Tenders reached P83.684 billion or more than twice as much as the initial offer, but was lower compared with the P90.386 billion in bids recorded when papers were first offered on April 21.
The Treasury also opened its tap facility to offer another P7 billion in seven-year papers to take advantage of the strong demand yesterday.
The T-bonds on offer on Tuesday fetched an average rate of 3.685%, up by 0.7 basis point (bp) from 3.678% previously and by 6 bps from the 3.625% coupon fetched for the series.
This was also slightly higher compared with the tenor's yield at the secondary market before the auction which was at 3.667%, based on the PHL Bloomberg Valuation Reference Rates published on the Philippine Dealing System's website.
"So far so good on the long [end of the curve]," National Treasurer Rosalia V. de Leon told reporters via Viber after the auction.
A bond trader said by phone that demand for the T-bond offer was strong due to easing concerns over inflation and positive developments in the government's vaccination program.
The maturity of retail Treasury bonds (RTB) worth P131 billion also boosted liquidity in the financial system, the trader added.
Headline inflation was steady for the third straight month at 4.5% in May, the Philippine Statistics Authority reported last week, matching market expectations.
The figure was within the 4-4.8% estimate by the Bangko Sentral ng Pilipinas (BSP) for that month and also matched the median estimate in a BusinessWorld poll.
Year to date, inflation was 4.4%, higher than the 2-4% target of the BSP and its revised forecast of 3.9% for the year. May was the fifth month in a row that inflation went beyond target.
Meanwhile, the Health department reported on Monday that 5.966 million vaccine doses have been administered so far, with 4.421 million Filipinos receiving their first dose and 1.544 million already getting their second dose.
The trader added that the seven-year tenor's rate moved sideways as it followed the easing trend of the US Treasury yields.
The yield on the benchmark 10-year US Treasuries have been declining since it peaked at 1.73% in early April to 1.57% on Monday.
The BTr wants to raise P215 billion from the local debt market this month: P75 billion via weekly offers of Treasury bills and P140 billion from weekly auctions of T-bonds.
The government is looking to borrow P3 trillion from domestic and external sources this year to help fund a budget deficit seen to hit 9.4% of gross domestic product. — B.M. Laforga