Higher oil prices cause peso to drop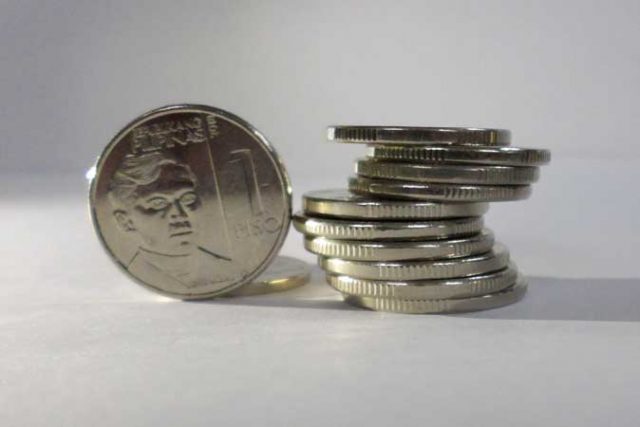 THE PESO declined against the dollar on Wednesday as oil prices edged higher even as the Organization of the Petroleum Exporting Countries and its allies (OPEC+) said it would hike output.
The local unit closed at P47.82 versus the dollar on Wednesday, down by six centavos from Tuesday's finish of P47.76, data from the Bankers Association of the Philippines' website showed.
The peso opened Tuesday's session at P47.76 against the dollar, which was its strongest showing for the day. Meanwhile, it dropped to as low as P47.87 versus the greenback.
Dollars traded went down to $1.044 billion on Wednesday from the $1.124 billion recorded on Tuesday.
The peso retreated versus the dollar due to higher global oil prices, Rizal Commercial Banking Corp. Chief Economist Michael L. Ricafort said in a text message.
Crude oil prices rallied again after closing above $70 a barrel for the first time in two years, aided by investors wagering that the economic recovery would lift energy demand and that supply would fall behind, Reuters reported.
Brent futures added 0.6% to $70.65 per barrel and US West Texas Intermediate crude added 0.56% to $68.10 per barrel, despite the OPEC+ alliance agreeing to hike output in July.
OPEC+ oil producers agreed on Tuesday to stick to the existing pace of gradually easing supply curbs through July, as they sought to balance expectations of a recovery in demand against a possible increase in Iranian supply.
Meanwhile, a trader attributed the peso's weakness to better-than-expected US manufacturing data.
US manufacturing activity picked up in May as pent-up demand amid a reopening economy boosted orders, but unfinished work piled up because of shortages of raw materials and labor, Reuters reported.
The Institute for Supply Management (ISM) survey on Tuesday found companies and their suppliers "continue to struggle to meet increasing levels of demand," noting that "record-long lead times, wide-scale shortages of critical basic materials, rising commodities prices and difficulties in transporting products are continuing to affect all segments" of manufacturing.
The ISM's index of national factory activity increased to a reading of 61.2 last month from 60.7 in April. A reading above 50 indicates expansion in manufacturing, which accounts for 11.9% of the US economy.
For Thursday, the trader expects the peso to move between P47.70 and P47.90 versus the dollar, while RCBC's Mr. Ricafort gave a forecast range of P47.80 to P47.90. — IBC with Reuters