BSP sets rules for sale of bad loans, assets under FIST Law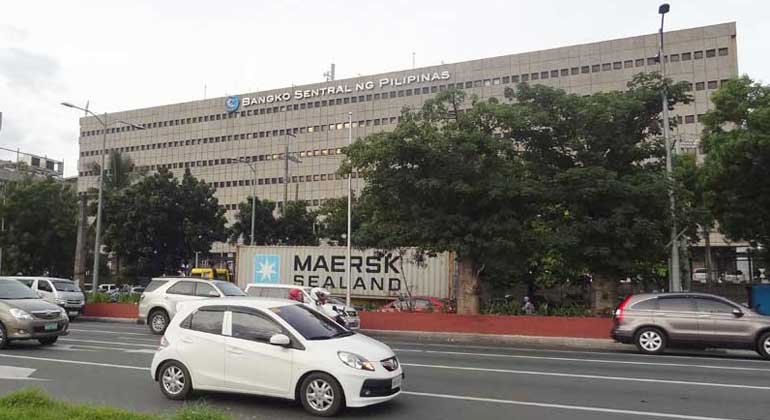 THE BANGKO SENTRAL ng Pilipinas (BSP) has approved the implementing rules and regulations for the Financial Institutions Strategic Transfer Law, which means financial institutions can now seek regulatory approval if they want to offload their nonperforming assets (NPAs).
BSP Circular No. 1117 Series of 2021 signed by BSP Governor Benjamin E. Diokno on May 27 outlines the process financial institutions need to follow to get the documentary approval needed to sell their NPAs.
"The implementation of the FIST Act reinforces the BSP-supervised financial institutions' (BSFI) primary role of providing financial services and liquidity to support households, business enterprises and productive sectors of the economy by allowing BSFIs to dispose of their NPAs and increase their liquidity and risk-bearing capacity," the circular said.
"Sale/transfer transactions of NPAs by BSP-supervised financial institutions for purposes of availing of the tax exemptions and incentives/privileges under the FlST Act shall comply with the provisions under this section," it added.
The rules require BSP-supervised financial institutions to give prior notice to their borrowers before selling their loans, as well as prudential reporting of the tax and fee privileges availed from transactions.
Based on the circular, banks, as well as institutions with quasi-banking functions and credit granting activities, including but not limited to pawnshops, nonstock savings and loan associations, and nonbank credit card issuers, can apply for a certificate of eligibility (COE) for sell NPAs, subject to approval by the BSP.
Loans that can be offloaded are those that will be classified as nonperforming on or before Dec. 31, 2022.
A COE will be needed for the following transactions: selling NPAs to a FIST corporation; the dation in payment (dacion en pago) — or settling debt through other modes of payment — of nonperforming loans (NPL) or third party on behalf of the borrower to a BSFI; and when selling NPLs or real and other properties acquired (ROPA) from a financial institution to an individual.
Financial institutions are also required to inform borrowers of their loans and credit obligations that are targeted for selling to FIST corporations or other individuals. Borrowers are expected to be given a 30-day period from the receipt of the notice for possible restructuring or renegotiation of their loans.
Once an NPL is sold or transferred, the BSP-supervised financial institution should also inform the borrower regarding the transaction. Failure to do this shall subject the financial institution to appropriate sanctions and penalties.
Financial institutions that will avail of the tax exemptions and privileges under the FIST Law are required to submit a monthly report within 20 calendar days of the reference month.
Based on the law, the transfer of NPAs from banks to FIST corporations are exempted from the payment of documentary stamp tax, capital gains tax, creditable withholding income taxes and value-added tax.
Meanwhile, the circular also allows banks to buy investment unit instruments issued by a FIST corporation as long as they do not have a relationship with the financial institution that sold the instruments to the FIST corporation. The minimum amount for a purchase of an investment unit instrument is P10 million.
BSP Deputy Governor Chuchi G. Fonacier earlier said the central bank will need to respond to an application for a COE within 20 working days.
The central bank expects the FIST Law to help lenders dispose of at least P152 billion in nonperforming assets. It is also seen to bring down the NPL ratio of the banking industry by about 0.63 to 0.73 percentage points.
In March, the banking sector's bad loan ratio reached 4.21% the highest since the 4.25% in August 2009. This, as NPLs surged by 80% to P448.592 billion from a year earlier. — L.W.T. Noble