Sun Life, Prudential top life and non-life insurers in 2020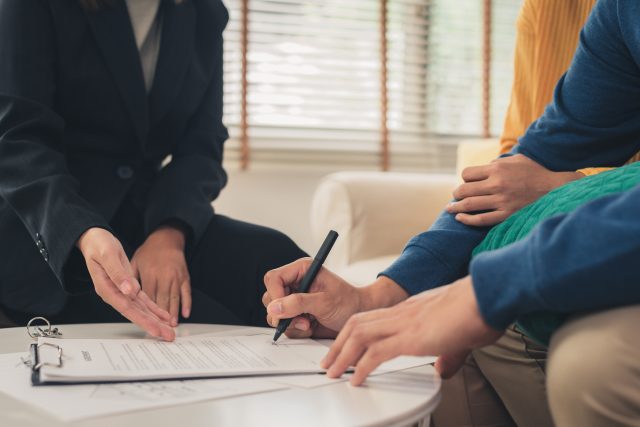 Sun Life Canada (Philippines), Inc. and Prudential Guarantee & Assurance, Inc. (PGA) were named as the top life and non-life insurance companies, respectively, in terms of premium income last year, the Insurance Commission (IC) reported on Thursday.
Based on the unaudited quarterly report on selected financial statistics submitted by firms, the IC said Sun Life posted the highest premium income among life insurers at P39.27 billion, while PGA booked P4.55 billion in net premiums to top the non-life sector in 2020. The two insurers also claimed the top spots in 2019.
"[Net premium written] represents how much of the premiums non-life insurers get for assuming risks," Insurance Commissioner Dennis B. Funa said in the statement.
LIFE INSURERS
For the life insurance sector, Philippine Axa Life Insurance Corp. recorded the second-highest net premiums with P31.27 billion, followed by Pru Life Insurance Corp. of UK with P30.98 billion; the Philippine American Life and General Insurance Co. (Philam Life), with P16.77 billion; and BPI-Philam Life Assurance Corp. with P16.30 billion. 
The rest of the top 10 firms were the Manufacturers Life Insurance Co. (Phils)., Inc. (P15.88 billion); Allianz PNB Life Insurance, Inc. (P15.76 billion); BDO Life Assurance Co., Inc. (P15.14 billion); FWD Life Insurance Corp. (P13.64 billion); and the Insular Life Assurance Co., Ltd. (P10.37 billion).
Sun Life Philippines also remained at the top spot in terms of net income with P8.47 billion, followed by Philam Life with P4.52 billion, Manulife with P4.05 billion, Pru Life UK with P3.27 billion, and AXA Philippines with P2.83 billion.
Rounding out the top 10 were Insular Life (P2.7 billion), BPI-Philam Life (P1.43 billion), Sun Life Grepa Financial, Inc. (P958.09 million), United Coconut Planters Life Assurance Corp. (P674.22 million), and Manulife Chinabank Life Assurance Corp. (P382.85 million).
Meanwhile, Philam recorded the highest assets at P291 billion, followed by Sun Life Philippines' P274 billion, AXA Philippines with P142 billion, Insular Life with P141 billion, and Pru Life UK's P117 billion.
"The combined net worths of the top ten (10) life insurance companies accounted for a remarkable 87.04% of the industry's entire net worth as of year-end 2020, amounting to P214.1 billion," Mr. Funa added.
NON-LIFE SECTOR
Meanwhile, Malayan Insurance Co. Inc., posted a net premium income of P4.08 billion last year, the second biggest in the sector after PGA. This was followed by the Pacific Cross Insurance, Inc. with net premiums written of P3.32 billion; Pioneer Insurance & Surety Corp. with P2.97 billion; and BPI/MS Insurance Corp. with P2.82 billion.
The rest of the top 10 non-life insurers in terms of premiums were Charter Ping An Insurance Corp. (P2.64 billion); Mercantile Insurance Co., Inc., (P2.04 billion); Commonwealth Insurance Co. (P1.79 billion); FPG Insurance Co., Inc. (P1.69 billion); and Standard Insurance Co., Inc. (P1.51 billion).
In terms of net worth, Pioneer Insurance registered the highest at P17.42 billion, followed by Malayan Insurance (P4.44 billion); BPI/MS Insurance (P4.21 billion); Standard Insurance (P3.49 billion); and Philippines First Insurance Co. (P2.41 billion).
Meanwhile, Pioneer Insurance posted the highest assets in the sector in 2020 at P39.84 billion, followed by Malayan Insurance with P34.97 billion, PGA with P20 billion, BPI/MS Insurance with P15.3 billion and Charter Ping An Insurance with P11 billion.
Mr. Funa said the combined net worth of the top 10 non-life insurers reached P42.56 billion last year, making up 43% of the P98.44 billion net worth of the entire sector. — BML