Shop and fly and vice versa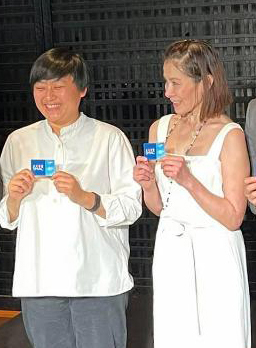 THE SM Advantage Card (SMAC) program and Philippine Airlines' (PAL) Mabuhay Miles loyalty program will give frequent flyers and shoppers a new deal.
Under the "Shop to Fly,  Fly to Shop" program, launched at the Conrad hotel earlier this month, PAL's frequent flyers can convert their Mabuhay Miles to SMAC points and SM loyal shoppers can convert their SMAC points to Mabuhay Miles.
Every 500 Mabuhay Miles Points can be converted to 50 SMAC Points, while every 250 SMAC points can be converted to 100 Mabuhay Miles Points.
SMAC points are currently earned and rewarded at the following stores: The SM Store, SM Supermarket, Hypermarket, and Savemore, and other retail brands like Waltermart, Alfamart, The Body Shop, Uniqlo, Levi's, SM Appliance, Our Home, Crate and Barrel, Surplus Shop, Toy Kingdom, among others.
One can convert Mabuhay Miles to SMAC points by calling Mabuhay Miles hotline numbers (available at their website www.mabuhaymiles.com). As for SMAC members, they can convert their SM points to miles via the SMAC website (smac.ph). To be able to convert SMAC Points to Mabuhay Miles, one needs to be registered via smac.ph or the SMAC app.
As a SMAC member with an unexpired account, one must have at least 250 SMAC points. As a Mabuhay Miles member with an unexpired account, one must have at least 500 miles in their account.
During the launch, the COO of Digital Advantage Corp. (which handles the SMAC program), Kevin Hartigan-Go pointed out that the SMAC program, while recently renamed from SM Advantage to the much shorter acronym, has been in operation for about 20 years. On the other hand, he said that the Mabuhay Miles program is one of the oldest in the country, racking in points for almost 40 years. "PAL shares exactly the same values as we do: service excellence, and a focus on recognizing and rewarding its most valuable customers."
Meanwhile, PAL President and Chief Operating Officer Stanley Ng said in a speech, "We thank SM Advantage and the SM Group for collaborating with us and combining our strengths to bring greater value to the travelers and the people of the Philippines we serve." — JLG