'Jeweler of kings and the king of jewelers'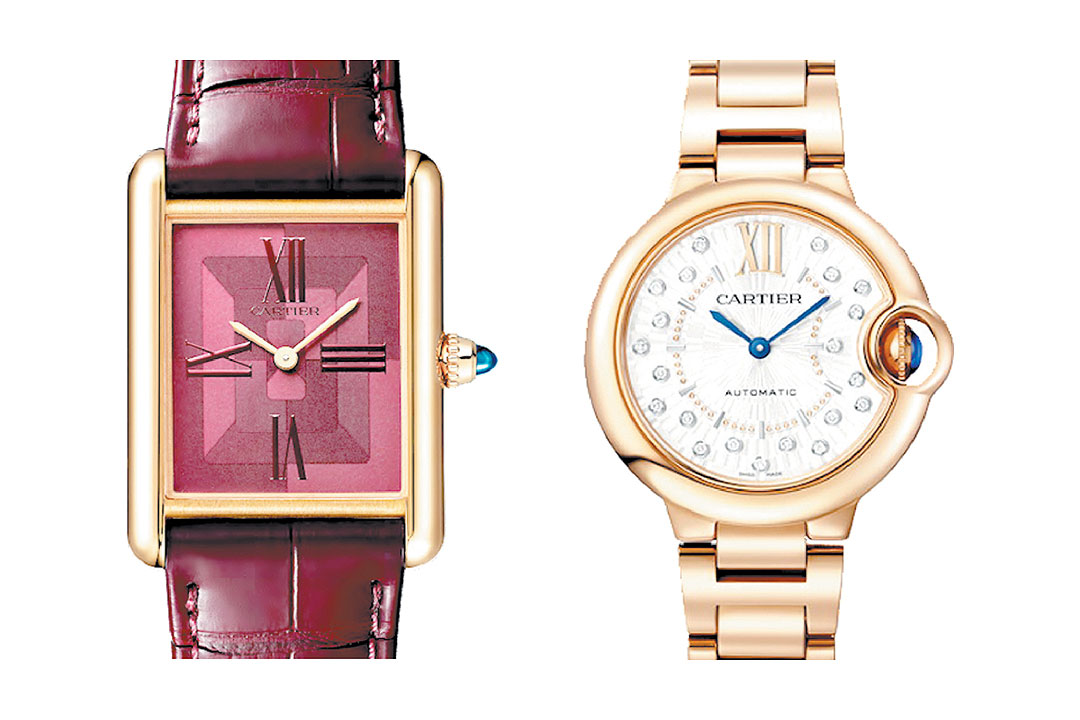 JEWELRY brand Cartier — "the jeweler of kings and the king of jewelers" according to King Edward VII, who showered his wife, Alexandra of Denmark, and many other favored women with items from the jeweler — was no slump at Geneva's Watches & Wonders 2022, showing how they remade their (ostensibly) utilitarian watches into flamboyant status symbols. These were shown in an online presentation earlier this month.
We start off with a bigger Ballon Bleu de Cartier, another watch favored by royalty (the Duchess of Cambridge has been seen wearing one, and quite often), in a version in rose gold. This one is surrounded by 21 brilliant-cut diamonds, set with a sapphire cabochon on its crown. The mechanical movement has automatic winding, and boasts a thickness of 9.96mm, measuring around 33mm in diameter.
Meanwhile, the new versions of the stylish Panthère de Cartier (first launched in 1983) are in rose gold, yellow gold and steel; with dials in golden plum, midnight blue, and black. The Santos de Cartier, once made for aviators, shows a new masculinity with blue on its bracelet and bezel, reflecting perfectly the blue numerals within.
Finally, arguably the company's most famous watch, the Tank (named so after treads on tanks during the First World War; and worn by icons such as Jackie O and Diana, Princess of Wales), shows off its talons with a red and gray edition. The classic hour marks from one to 12 have been pared down to just four.
Appearing monochrome at first glance, the Tank Louis Cartier watch, depending on the light and the way you view it, reveals different looks according to how the light hits it. To achieve this effect, Cartier's watchmaking craftsmen used — for the first time at Cartier — an innovative electrochemical engraving technique that allows for very high-precision markings. These almost invisible markings, carried out in different directions, form a group of sections and areas which recreate the graphic pattern featured on the dial of a Cartier Must watch from the 1980s. The techniques used for coloring differ: lacquer for the red dial and a galvanized finish for the grey dial. The dials are then enhanced with a glossy, multi-layered decal that accentuates the Roman numerals.
Another makeover sees the Tank Must (a variation on the tank), in stark plain black, in contrast to its flamboyant scarlet sister.
In the Philippines, Cartier is exclusively distributed by Stores Specialists, Inc., and has boutiques at Greenbelt 4, Shangri-La Plaza, and Solaire Resort & Casino. —  JLG