Building an online community with The Queens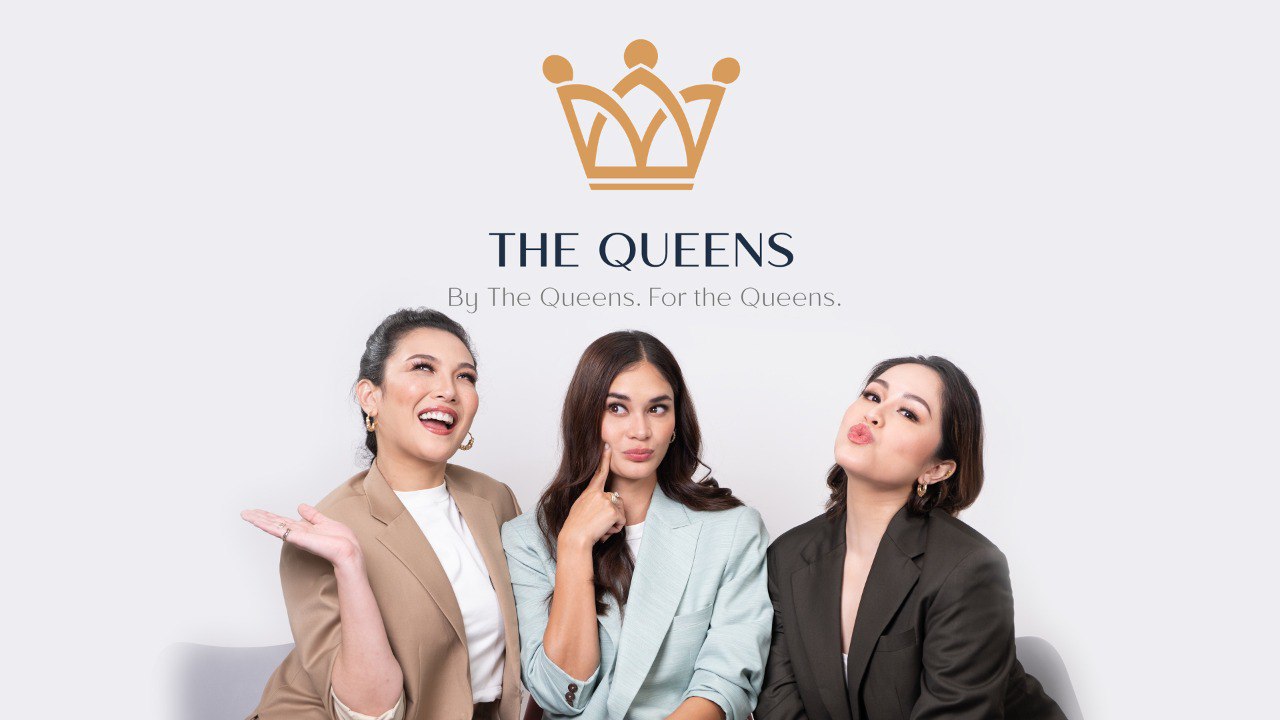 BEAUTY Queens Pia Wurtzbach, Bianca Guidotti-Santos, and Carla Lizardo began a friendship seven years ago when they were co-candidates at the 2014 Binibining Pilipinas pageant. They had a goal of doing projects together and made various attempts to do so. But it was only during the lockdown in 2020 when they had the time to pursue a joint passion project — a pageant-centric podcast named Queentuhan.
"After a year of doing Queentuhan, napansin namin (we noticed) that whenever we have a beauty queen on our show, we don't talk about just pageants… We'd talk about life, and what she's going through now," Ms. Wurtzbach, who was crowned Miss Universe in 2015, said during an online press conference on March 28.
Since pageants are seasonal, the beauty queens thought of expanding their content with more relatable podcast topics.
"We want to talk about life. We want to talk about bigger things. We want topics that relate to more people and not just pageant fans," Ms. Wurtzbach said.
This led the trio to establish the Spotify Original podcast Between Us Queens in Feb. 2021. With 61 episodes and counting, the podcast has grown into an online community of listeners beyond the streaming platform. The hosts encourage their listeners to take part in the women-centered conversations through The Queens Facebook Group and Discord. The group now has 8,000 members of mostly women sharing their stories, giving advice, and becoming friends.
In March, the beauty queens rebranded their content through a YouTube blog named The Queens. The vlog is the trio's passion project, a way for their community to broadcast women empowerment with topics ranging from beauty, womanhood, friendship, and relationships, to current events. Launched on March 12, the vlog currently has three episodes.
"What happened was we created this safe space online. [It is] sort of a big sister relationship with our community where they can give us their feedback on the topics that we cover. They can ask for advice. We can also give advice, sometimes they send in voice submissions, and then we include that in our podcast," Ms. Wurtzbach said.
"We were brainstorming on how to further grow the community, how to be more engaged and involved with getting to know your amazing women and men," Ms. Lizardo — who was Mutya ng Pilipinas Intercontinental in 2010 — said.
"The first few episodes of our vlog are 'a get to know' about the three of us," Ms. Guidotti-Santos — who took the Binibining Pilipinas International crown in 2014 —  said, adding that they want to show viewers that pageants can build friendships despite their competitive environment.
TOPICS OF CONVERSATION
The trio also began the #WeAreAllQueens social campaign with the goal of amplifying the stories of other women. Listeners who share their stories using the hashtag also get a chance to be featured on The Queens social media accounts on Facebook and Discord (https://discord.gg/PdsQYwtBT5).
"We want to have The Queens [community members] on the vlog. We want to know their stories. We want to know what they've experienced with what advice they can give," Ms. Guidotti-Santos said.
Alongside the vlogs and podcasts, the trio also published workbooks online that tackle self-love, body image, love, and a lot more. These can be accessed for free every month on The Queens official website. They also hold online workbook sessions so that they can answer and reflect on the workbook topics along with their listeners.
"This workbook has so much information for young girls about anything about being a woman. We want to be a go-to place for women of all ages, be able to share their stories, and to network with other empowered women," Ms. Lizardo said.
For more information, visit The Queens YouTube channel and website at https://www.thequeens.ph/. — Michelle Anne P. Soliman