Malagos, Davao packs its cheese-tasting events in a box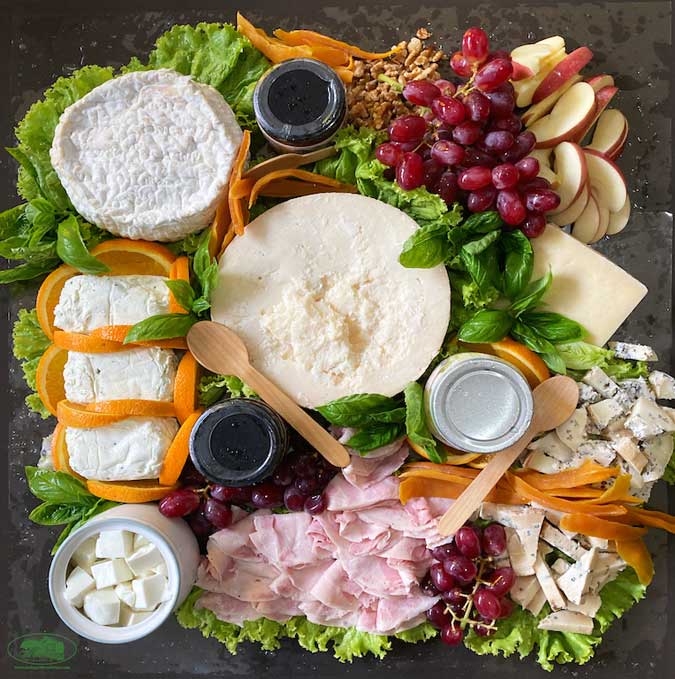 DAVAO CITY — Before the coronavirus pandemic prompted curfews, liquor bans, and indoor dining restrictions, cheese tasting sessions and small parties were held at the Puentespina Gardens in the city center here, with Malagos artisanal cheese varieties at the heart of the gathering.
In these events, guests would enjoy a spread of cheeses with bread, fresh fruit, salad, and jams, all made by Malagos Food of the same family that makes the award-winning Malagos chocolates.
Even back then, there was already a demand for bringing the experience home.
"We would get questions on how people can enjoy the tastings from their homes," Olive O. Puentespina, managing director and cheesemaker of Malagos Food, said in an e-mail interview.
In 2018, she started offering cheese platters that people could order for take-out. Options were flexible, based on the client's preferences among the 30 different types of cheese Malagos makes, and based on the number of people — usually for a big crowd.
"Come pandemic, we noticed that since people were not having big gatherings, the need for the big cheese platters has changed," she said.
Adapting to the pandemic-affected market, the company recently launched its Malagos Farmhouse Grazing Box, with contents that are standardized and with different sets depending on the number of persons.
Aside from cheeses, the grazing box includes fresh and dried fruits, cold cuts, jams and other preserves made from local produce, and bread.
"A quick search on Facebook and Instagram will show many local entrepreneurs making their own grazing boxes. What sets us apart from them is that we use our own local artisan cheeses, made here in Davao City," Ms. Puentespina said.
Large cheese boards are still available for big gatherings, she said, but those come few and far between for now. — Maya M. Padillo