E-commerce venture introduces bone broth fasting to the Philippines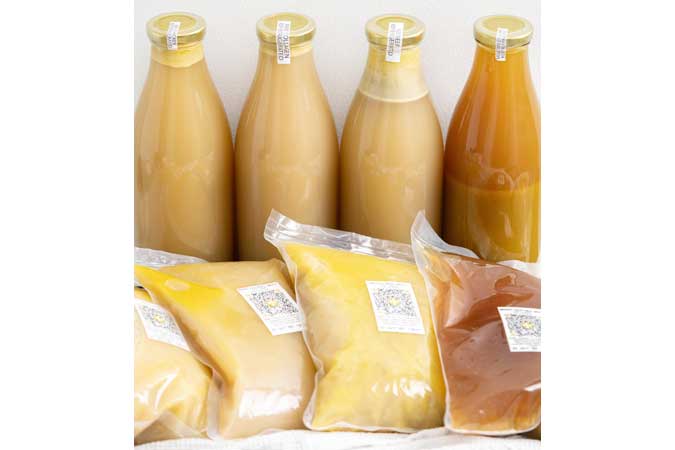 Amidst the plethora of diets that claim to trim down weight and boost health, another contender has arisen — the bone broth lifestyle plan, pioneered in the Philippines by Kimberly E. King, a licensed "fasting coach" and gut health specialist who is also a culinary entrepreneur.  
Her passion project, Kim King's Kitchen (KKK), founded over a year ago, developed a broth that is the center of a meal plan approved by its team of nutritionists. Its basic form comes in two healthy meals and a daily serving of 200-ml of bone broth that can be a meal replacement or snack, depending on a customer's eating habits.  
"Our flagship product is our 100% organic broth. I always highlight that it's hormone-free. If you take it for fasting, your system is so clean and you get to absorb all the nutrients that you get from the bones," she said in a media roundtable in July, where she also announced that KKK has plans of going national.  
Bone broth, also known as stock and bouillon, is made from boiling animal bones and connective tissue, often with some meat or vegetables, then strained to leave just the liquid. It is most commonly used as a base for other dishes like soups, but may be taken on its own. 
According to WebMD, bone broth does have some health benefits including weight management ("broth and broth-based soups can help you feel full despite their low-calorie content, making it an excellent choice for people following a weight loss diet plan"), better hydration, improved sleep ("bone broth contains small amounts of the amino acid glycine, which may promote relaxation and deeper, more restorative sleep"), and nutrition. 
For now, KKK delivers various types of broth — organic pure beef, vegetables and herbs, organic beef and chicken, and a cheaper organic Jell-O broth — within Metro Manila and nearby provinces in Luzon. Other products on their website include fat-burning smoothies, organic versions of kimchi and meat burger patties, and gluten-free, sugar-free donuts and cookies.  
"We offer healthier food choices and a holistic lifestyle for Filipinos," said Ms. King, noting that the goal is overall health and not just losing weight, "95% of it is about nutrition and the rest will just follow, especially for weight loss."  
Bone broth, which has been around for thousands of years, has been used as natural medicine for the digestive system due to its density of nutrients like amino acids and electrolytes, according to Ms. King.   
Still, she said that no meal plan is a "one size fits all," encouraging people to undergo personalized coaching and consultations and to browse through the different types of meal plans and products on their website. — Brontë H. Lacsamana