How to wash your hair like a royal (well, maybe)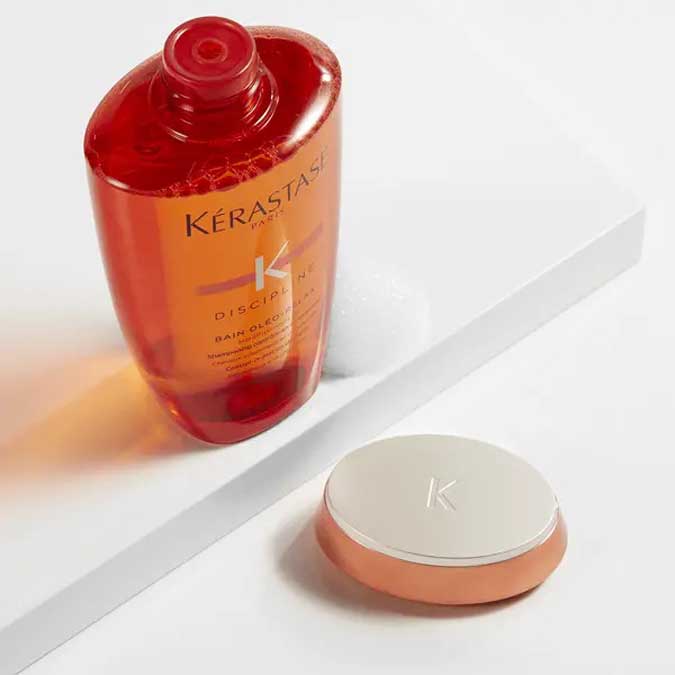 UNCONFIRMED reports from British tabloids say that The Duchess of Cambridge is partial to Bain Oleo Relax Shampoo. Strangely enough, Kerastase Philippines Brand Ambassador and Basement Salon Shangri-La Creative Director Stefan Wilczynski says that the Oleo Relax line (consisting of a mask, oil, and shampoo) is the line perfect for Filipino hair. "Filipino hair is often wavy," he said during a press conference on June 16. The combination of this hair texture and the humid tropical climate creates frizz. The line, which professes to "smoothen and discipline hair," according to the Kerastase website, makes it possible to fix this issue (and maybe make you look like a royal).
A super brand day in Lazada for Kerastase brings this beauty secret within reach. (Normally, the cost of the Oleo range is from P1,750 to P3,200, the Genesis range is from P1,750 to P2,750, and the Specifique range is from P1,500 to P2,200.) On June 30, the brand is giving discounts and free gifts on its Lazada store. These include all-day gifts such as free fluffy slides for buying the best-sellers (Genesis Anti hair-fall serum, Night hair vitamin serum, and Oléo relax oil), two free travel-size hair masks and samples for every check-out, and free shipping nationwide. As for timed gifts, one can get a free eco yoga mat if one checks out between midnight to 2 a.m., a free reed diffuser if one checks out between 8 and 10 a.m., a free paddle brush set if one checks out between noon to 2 p.m., and a free tote bag with pins and two travel-size shampoos if one checks out between 6 to 10 p.m.
Back to hair: Mr. Wilczynski gave tips and tricks during the press conference to navigate a pandemic-ridden world. Apparently, the top three hair concerns at the salon right now include dryness, an itchy scalp, and hair fall.
What do these have to do with the pandemic? According to him, they are all stress-related issues. "Everybody is stressed right now," he said.
For hair fall, he recommends the Genesis Ritual, a line consisting of a serum, a mask, a treatment, a conditioner, shampoos, and a spray, all powered by Aminexil, Edelweiss native cells, and Ginger roots. Dry hair is solved by the Bain Oleo Relax line, while the sensitive scalp can be remedied with products from the Spécifique line, namely the Dermo-calm range. Other products exist within the Spécifique line which seek to address a multitude of issues, from dandruff to oiliness and hair loss.
Mr. Wilczynski offered that when it comes to scalp problems, it's wise to use different products for different parts of the hair. "If you have a serious scalp problem, you should use the shampoo for the scalp," he says, and use a different product for the ends. "You can use two different shampoos," he said. For this concern, one must go from tip to root.
On the subject of shampooing, we've been told conflicting stories: do we shampoo every day, or skip a day or two? Mr. Wilczynski gave an answer: "You can shampoo every day." He follows this up with a warning. "But: first, when you shampoo every day, don't scrub it like you haven't washed it for three weeks," he said. "You can over-wash it, especially when your hair is colored." He says to just wash the scalp, then work your way gently down, showing a light pulling and squeezing motion during the press conference. "That's already enough."
For details and deals on the June 30 sale, visit Kerastase.LazadaPH. — J.L. Garcia