Iwi and Nicole Laurel release duet in time for Mother's Day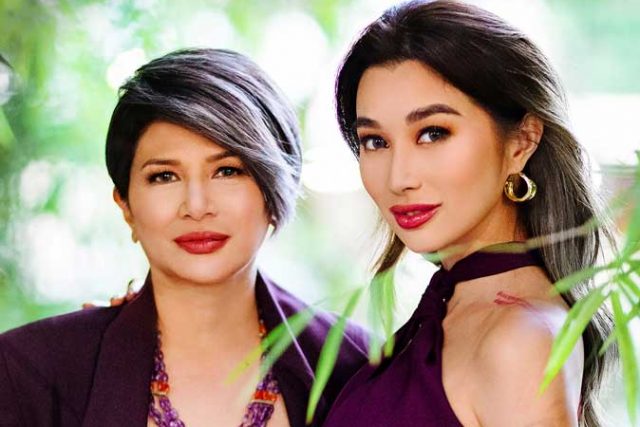 As a special Mother's Day treat, mother and daughter singers Iwi and Nicole Laurel will launch their duet, "Special Memory," on May 9 on Spotify. The accompanying music video will be launched on May 14 via Facebook Live at https://www.facebook.com/nicoleasensiomusic.
It was 1983 when the 19-year-old-Iwi Laurel juggled her love for theater, multiple singing stints, a restaurant job, and a pre-law college course, not knowing that she would soon encounter a simple melody that would change her life.
"It was during a rehearsal for a play we were doing with Repertory Philippines when a friend of mine, Raymond Lauchengco, asked me if I could sing one of the songs on the soundtrack of a movie he was working on with Gary Valenciano called Hotshots," Iwi Laurel recalled. "It was a song meant to appear in the dream sequence of the movie. I said yes, and immediately they gave me the study material on cassette tape."
The song, with music and lyrics composed by Cecile Azarcon and arranged by Homer Flores, was "Special Memory."
"This song really took me by surprise, because way back in 1983, I was singing, working and studying at the same time,  so when I was offered this song, I thought my mind was set on becoming a lawyer,  but then the film became a hit  and the song garnered awards,  and so I guess I became a singer,  not a lawyer," said Iwi Laurel in a statement.
Three years after recording the song, Iwi gave birth to Nicole whom she raised as a single mother.
"Growing up I was familiar with 'Special Memory' because everyone knew my mom for it," said Nicole Laurel in a statement. "I grew up around that beautiful melody, but it was only as I got older that I realized how much more 'Special Memory' meant to me than a song my mother once sang.
"It was the last song she recorded before changing her life entirely to raise me.  I saw how tough things were for mom when I was growing up around her,  how she worked tirelessly making ends meet, how she made countless sacrifices to ensure me a better life. I relished every home cooked meal and home baked cake. I saw the tears and I saw the happiness, I am forever grateful."
As a way of thanking her mother, Nicole reached out to Cecile Azarcon's publisher and asked permission to remake the song and rearrange it as a duet, to which Ms. Azarcon agreed. The duet was arranged by Nicole's regular keyboardist and arranger Nikko Rivera and the song's original arranger Homer Flores.
Flores, Rivera, and the rhythm section recorded in their homes. The horn section and vocals were then recorded at Wildgrass studios, and all the tracks were mixed by award-winning engineer Angee Rozul and mastered in Abbey Road UK.
"Everything my mother did through the years is God's ultimate blessing
to me, and not a day goes by that I try to give thanks for it," said Nicole Laurel. "I wish there was more I could do to thank her, but for now, I hope this simple celebration of love will do. I love you mom. Happy Mother's Day."