By Kaye Leah Cacho-Sitchon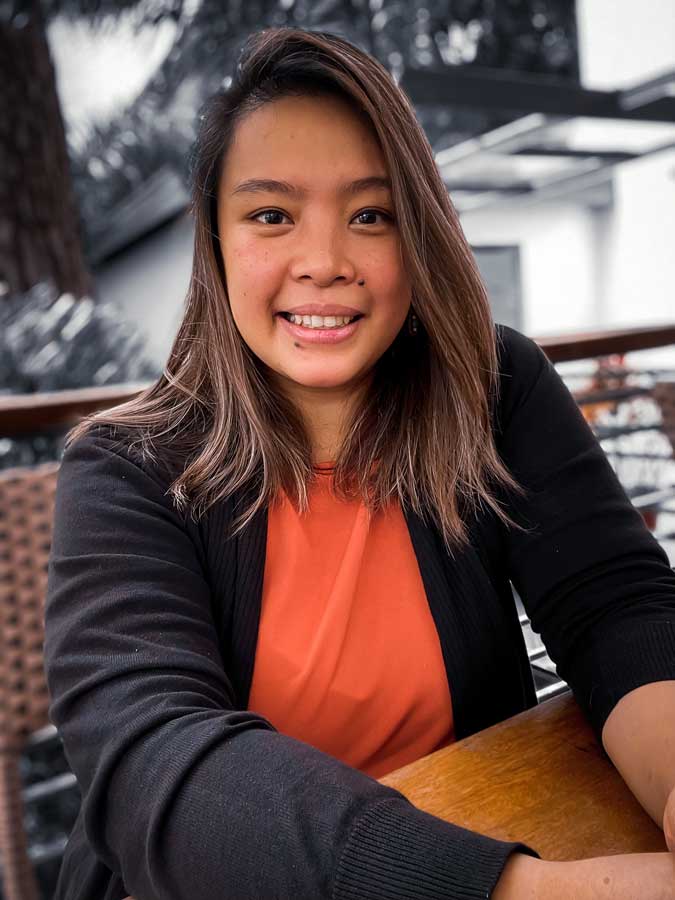 First Prize, 2020 Doreen Gamboa Fernandez Food Writing Award
GROWING up, I'd spend a lot of time during the summer at my grandmother's karinderya in San Fernando, La Union. It was a quaint shop in between homes of neighboring families, across the Lion's Park, behind the Town Plaza's majestic treehouse. Employees from the city hall and passers-by would get a quick meal there at any time of the day. The menu changed daily, but there were staples I'd call Mercedes' Classics: sinigang na boogie (fish eggs in a sour soup), adobong baboy at pusit (adobo of pork and squid), tokak (frog) either fried or stewed in tomato and coconut, dinengdeng (stewed vegetable in fish paste), dinuguan (blood stew), imbaliktad (medium rare stir-fried beef), lumo (soup of pork internal organs), igado (strips of pork liver and tenderloin cooked in a soy sauce and vinegar mixture), dinakdakan (boiled and grilled pork ears, face and meat, sliced then mixed with pig's brain), silet (pork intestine), and of course, sinanglaw. Once the karinderya opened at 7 a.m., locals would order bowls of the assorted beef meat soup for breakfast. I was intrigued by this and I had to experience why.
My first bowl of sinanglaw was confusing and comforting. That mouthful awakened the in-betweens of my taste buds I never knew existed. The odd chewy and slimy textures from cheap cuts, ox blood, tuwalya (tripe), cow fat, intestines, and gummy sticky skin, teased my teeth and tongue, but it was the broth that made the dish easier to deal with. In one bowl, I felt the relationship between saltiness, spiciness and sourness that gets mellowed down by the bitter-sweetness of diluted bile. This delicious confusion was as comforting to me then as it is now.
That pait or bitterness from bile is home to the Ilocano palate. Edilberto N. Alegre, in his book, Kinilaw, exquisitely explains how distinct this flavor profile is. Pait is a dominant but not a singular taste in Ilocano cuisine, he says. "It has a basic layer of sweetness: after the initial invasion of pait on the tongue's surface comes a quiet lap of sweetness. One does not taste the bitter and the sweet at the same instant; rather, it is the longer-lasting spread and overspread of bitterness first, then the brief underlay finishing of sweetness. Thus, papait (bile) must be fresh." Since the locals know that livestock is butchered at dawn, they enjoy that bowl of sinanglaw in the morning, when meat is at its freshest. As a nine-year-old, I learned this as I'd tag along with my grandmother during market day.
After buying the freshest ingredients, we'd go back to the kitchen where my uncle was waiting to turn cow innards into the day's breakfast. First, he'd clean the innards thoroughly, taking off all undesirable liquids and nasty bits. The meat was then sliced into tiny pieces, becoming indistinguishable from what they previously were. Pots were heated up over a blasting fire, then the oil would go in. Ginger and onion were sautéed, followed by the innards. Everything would get tossed together by a large cooking spoon, with each long push forward and quick flip backwards. The meat was seasoned with salt, pepper and vetsin (monosodium glutamate), and browned until it's oils have let out. After that, the heat lowered, water was added, and the meat left to simmer. In the last two minutes, fresh bile was sieved into the boiling pot, and kamias (bilimbi) added for flavor. Soon, that encouraging hot, clear broth with beef bits would be poured onto bowls for the regulars waiting for the first meal of the day. It was urgent for the day's toil.
Sinanglaw for breakfast is an assurance that the day will go well for each one who partakes. Its bitter taste speaks of the Ilocano's source of strength and is reminiscent of the local's daily life. As farmers, fishermen, and livestock raisers, the fresh start begins before the first light, already toiling, bitter as it feels. Then, when they've finished their tasks just after dawn, they'd have that sweet comforting bowl of sinanglaw. In the busier town center, there is some similarity in experience. Early in the day, they get to enjoy some sweetness over a bowl of sinanglaw, a time of quiet before the daily grind's bitter bile. Every day is always bittersweet.
I'd cook a pot of sinanglaw to remember how important the dish is as an Ilocana. Sinanglaw bookmarked that page when I learned how cooking food in the kitchen nourishes and encourages to make bitter days a lot sweeter and bearable.
Luisa Igloria's poem Pinapaitan is precise to this sentiment:
"… that one olive-
shaded sac you'll puncture
those bitter drops to scatter
like benediction over the soup:
May you live with this aftertaste
of metal, with this glint of iron
and the sharpness of bile. Dissolving,
let the wound make bearable
every taste that follows after."