AMLC sets rules on handling frozen, forfeited assets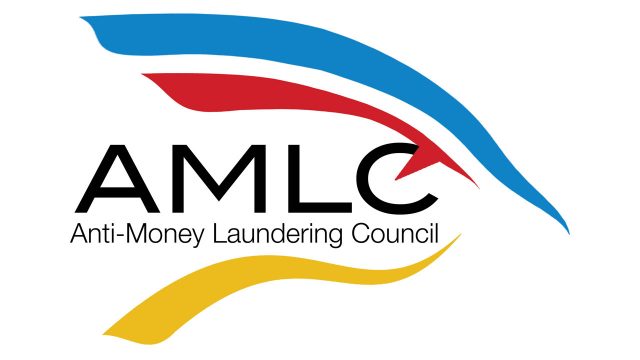 THE ANTI-MONEY Laundering Council (AMLC) has released guidelines on the management, selling, and turnover of assets that were frozen or subject to civil forfeiture as the country seeks to prove it is implementing tighter rules against "dirty money" and terrorism financing.
Regulatory Issuance No. 8 Series of 2021 published on BusinessWorld on Wednesday laid out rules for assets that will be handled by the AMLC.
Based on the guidelines, the AMLC has power to preserve, manage, or sell assets covered by both 20-day initial or six-month freeze orders issued by either the Council itself or the Court of Appeals.
The AMLC is also in charge of managing assets covered by provisional or indefinite preservation orders. It likewise has jurisdiction over assets that are subject of forfeiture, whether in cases that have been judged with finality or are still pending in court.
"Asset management and preservation is an important component of asset forfeiture to ensure that the government (or the victims) are able to fully recover properties subject of litigation; instrumentalities of the crime; and proceeds of the crime," AMLC Executive Director Mel Georgie B. Racela said in a Viber message.
The Asset Management Group (AMG), a unit of the AMLC, will be directly involved in these functions.
The unit is required to monitor frozen, preserved and forfeited assets, making sure the inventory is updated with running balances, appraised amounts, status of properties, and relevant expenses. This information should be available on a per category basis and on the aggregate level and should be kept confidential and secured.
"These data and information shall only be used for official purposes, relevant to the preservation, management, and disposal of assets, or as allowed under such guidelines provided by the AMLC," the issuance said.
The AMG is also in charge of the appraisal of assets handled by the AMLC, whether performed by internal personnel or third parties, ensuring that valuation is updated.
The regulation also presents guidelines for selling frozen, preserved, and forfeited assets through public auction or negotiation.
The rules also direct the AMLC to turn over assets related to dirty money or terrorism financing to the Bureau of the Treasury or other government agencies, foreign jurisdictions, or other claimants designated by court.
Covered persons, officials, and government entities found violating these guidelines will be subject to administrative sanctions under the Rules of Procedure in Administrative Cases of the Anti-Money Laundering Act and its amendments.
The Philippines needs to prove its effective implementation of tighter anti-money laundering and counter-terrorism financing measures in order to exit the "gray list" of the Financial Action Task Force (FATF). The Philippines was included in the list in June.
In October, the FATF said the country saw some progress in implementing measures against financial crimes.
Among the action plan items that will be monitored by the FATF are the country's enhancements in its money laundering and terrorism financing investigations, prosecutions, and confiscations.
Government officials hope the Philippines will be removed from the list of countries under increased monitoring for money laundering and terrorism financing risks by January 2023. — L.W.T. Noble