Home
Agribusiness
Tarlac pechay farmers sharing site with solar farm harvest 5,000 kg
Tarlac pechay farmers sharing site with solar farm harvest 5,000 kg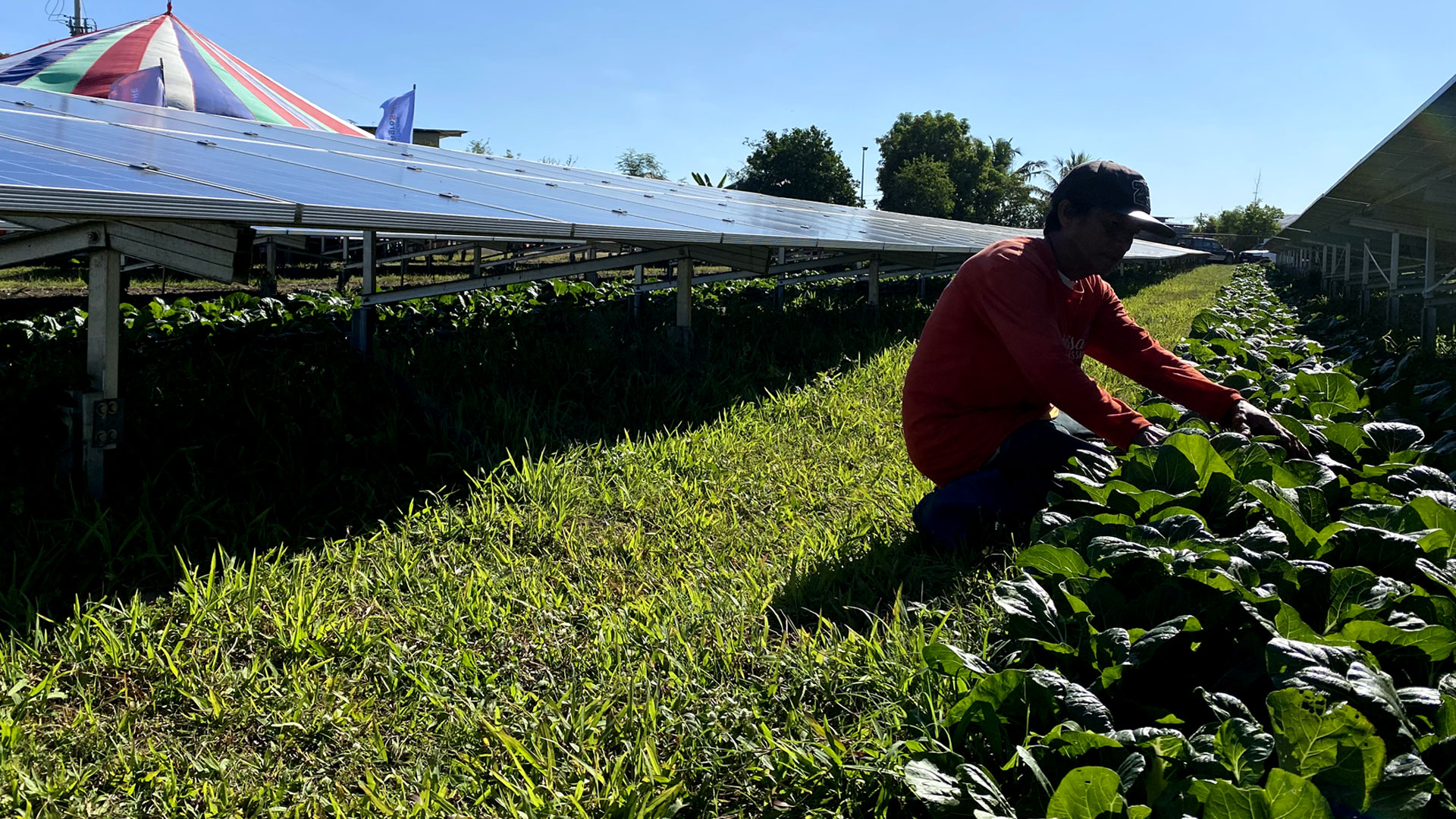 FARMERS in Tarlac cultivating Chinese cabbage, also known as pechay, were able to harvest 5,000 kilograms (kg) from a site also hosting a solar farm, Citicore Renewable Energy Corp.  said.
The 7-megawatt solar farm, known as Citicore Solar Tarlac 2, Inc., in Barangay Dalayap, Tarlac City, also provides power to area farmers, the company said, resulting in savings of 8,430 metric tons of carbon dioxide because they no longer need to fuel their equipment with diesel. The savings in diesel terms were estimated at 828,142 gallons, according to the Citicore website.
Fiona R. Nicolas, a Citicore senior manager for corporate affairs, said the project was designed "to help our host communities, especially the farmers, because we want to share our land with them so they can also profit," she told reporters during the harvest.
Solar power projects tend to compete with agriculture for land, creating an opportunity for co-location via agrovoltaic technology.
"We have proven that agriculture and solar power generation can co-exist. So, it's (not true) that solar power displaces agriculture," she said.
According to Ms. Nicolas, the project tapped power from the company's 10-hectare site, where farmers planted their crops for two cycles.
The crops were planted in between solar panels to allow access to sunlight, improving land-use efficiency and yield.
Citicore said it sold the harvested cabbage for P15-P25 per kilogram. The farmers' profit share was 25%-40%.
The company said based on soil analysis, the site is also suitable for chili, eggplant, and tomatoes.
A trial planting at the site in 2021 yielded a harvest of 3,735 kilograms of turmeric, arugula, and French beans.
The solar farm generates 40,000 kilowatt hours (kWh) per day, the company said, equivalent to providing 5 kWh to about 8,000 households.
Ms. Nicolas cited the potential for the solar industry to co-locate with farmers for boosting food production.
"Imagine the impact we can have, especially when it comes to job creation and food security alongside clean energy generation," she said.
The company expected gross revenues of around P1.3 million for eight harvest cycles. Its own profit will be used for other corporate social responsibility activities, she said.
Ms. Nicolas said that the company also plans to use its other solar farms for agro-solar initiatives in the Pampanga, Bulacan, and Batangas. — Sheldeen Joy Talavera