Home
Agribusiness
Farmers dangle P20/kg rice as bargaining chip in bid for subsidies, repeal...
Farmers dangle P20/kg rice as bargaining chip in bid for subsidies, repeal of tariffication law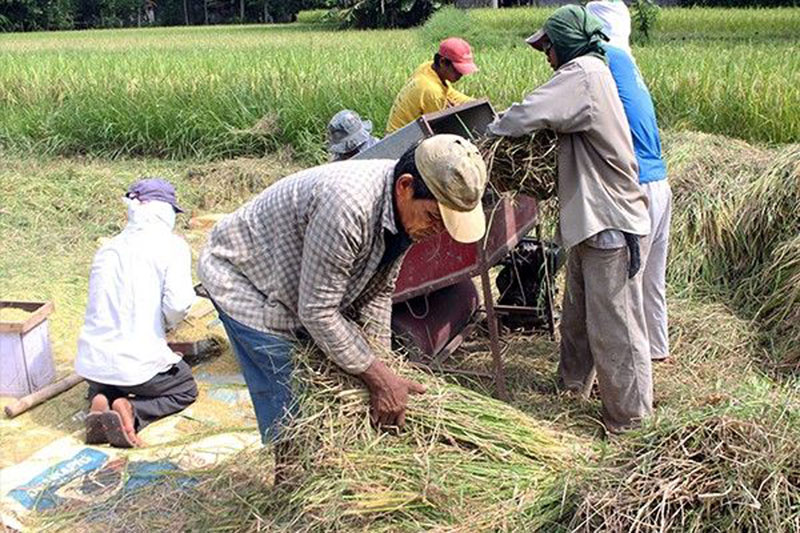 FARMERS continued their campaign to roll back import liberalization, saying that the President's campaign promise of P20-per-kilogram rice can be achieved with subsidies and the repeal of the Rice Tariffication Law.
Rafael V. Mariano, former agrarian reform secretary and chairman of Kilusang Magbubukid ng Pilipinas, called Republic Act No. 11203 or the Rice Liberalization Law of 2019 "the biggest menace to the local industry."
"The first thing to do to reach the P20 per kilo of rice is to stop rice imports. Support must be poured to our rice farmers and properly implement the Rice Industry Development Act (RIDA)," he said in a statement on Sunday.
Mr. Mariano also noted that lower rice prices can be achieved through government support in acquiring farm inputs.
The high price of seed, chemical fertilizer, and pesticide has increased the cost of production, hindering farmers' ability to offer sufficient and attainable rice for consumers, he said.
Cathy Estavillo, spokesperson of non-government organization Bantay Bigas and a member of the Amihan National Federation of Peasants, expressed doubt that President Ferdinand R. Marcos, Jr. is capable of lowering the price of rice to the target levelty.
"Malayo pa at marami pang dapat gawin ang Department of Agriculture (DA) at ang gobyerno para sa totoong maging P20 ang kada kilo ng bigas (A lot needs to be done by the DA and government before we hit P20 rice)," she said.
"Farmers themselves say that their savings are depleted and they themselves are unable to buy good-quality rice," she added.
Ms. Estavillo said transport costs are high in Isabela, a major rice-growing province, resulting in rice selling for at least P36 per kilo there, she said, blaming "cartels" for inflating prices even at government subsidized outlets like KADIWA stores.
Eufemia P. Doringo, secretary general of the urban poor group Kadamay, called for the revival of the National Food Authority's rice-selling operations at subsidized rate.
"The masses can only afford NFA rice. The (rice) supply must be increased and sourced from domestic production," she said. — Sheldeen Joy Talavera