Home
Agribusiness
Fertilizer prices seen dictated by importers in absence of price caps
Fertilizer prices seen dictated by importers in absence of price caps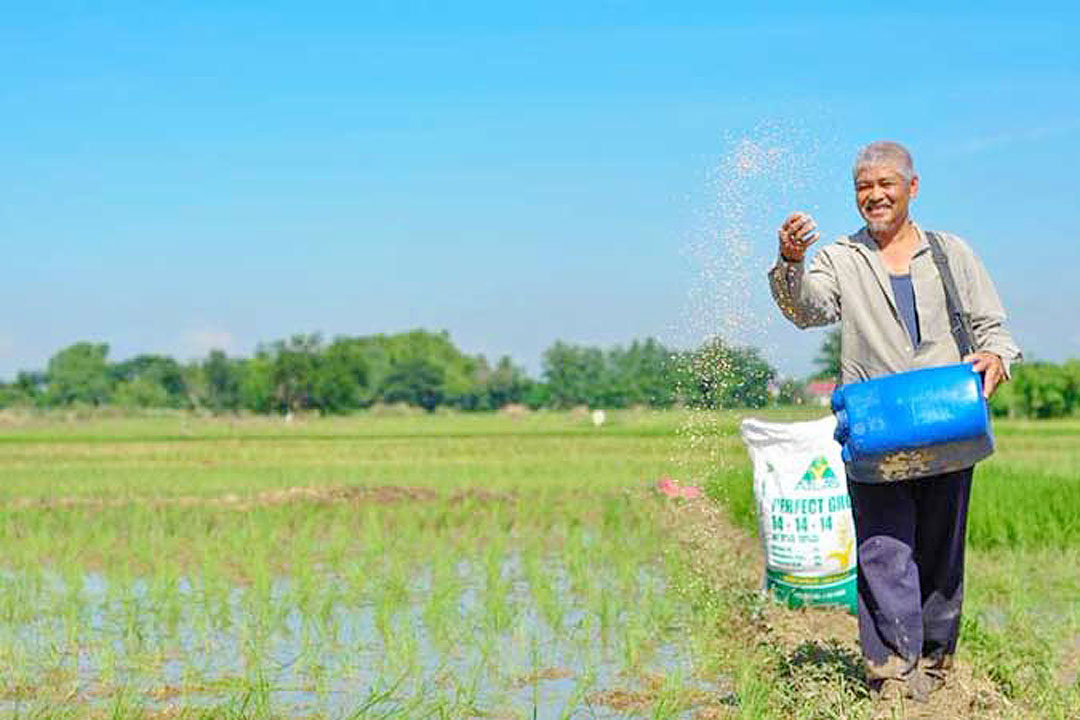 By Luisa Maria Jacinta C. Jocson
THE Fertilizer and Pesticide Authority (FPA) said the high price of fertilizer reflects the market power of importers after the removal of price caps that came with the industry's liberalization.
"Because of the Trade Liberalization Act, (we) cannot impose a price ceiling in the sale of fertilizers. It is the importers who set the price," the FPA's Fertilizer Regulations Division (FRD) said in an e-mail interview.
The FRD declined to name an official to attribute the interview to, saying that its answers are based on consolidated input from several persons.
According to the FPA, the fertilizer trade was first deregulated in 1981 through the removal of procurement controls, the scrapping of the government's price-setting functions, and the withdrawal of an import licensing scheme for fertilizer.
The government has since "stopped imposing import quotas for fertilizer and reduced the corresponding import duties and tariffs on fertilizer imports." The subsequent deregulation measures were outlined in a 1986 FPA memorandum circular.
In the memorandum circular, the FPA relinquished its control over the procurement of fertilizers, particularly on the determination of import requirements, the allocation of import volumes, and the management of tenders for fertilizer imports.
As a result, the FPA lost its power to set prices and "assure the agricultural sector of adequate supply of fertilizer and pesticide at reasonable prices."
The coronavirus disease 2019 (COVID-19) pandemic also set off a scramble in various countries to ensure they have adequate supply to ensure food security.
"For instance, big countries like India, Australia, and Brazil have (greater) fertilizer demand than their pre-pandemic requirement," the FPA said.
"The recent gas shortage in Europe also made domestic fertilizer manufacturers cut production due to higher energy prices. The region now has to compete for the global fertilizer (supply). Fertilizer prices in North Africa… and the Middle East have been also moving upward," it added.
With the rise in energy prices, fertilizer manufacturers in China have also reduced their operations. "The Chinese government also made the decision to reduce carbon emissions in preparation for hosting the 2022 Winter Olympic Games. Reduced energy and carbon use now means reduced fertilizer production," the FPA said.
China's inspection and quarantine policy also effectively cut fertilizer exports by making the application process more complex.
"China, the largest supplier of Philippine fertilizer imports, has allocated their fertilizer production for their domestic use," the FPA said. "This resulted in reduced fertilizer exports to the Philippines."
The FPA is proposing a 25% increase in the fertilizer subsidy to encourage increased production.
"The government must subsidize cooperatives and associations by (also) providing loans on zero interest," the FPA said. "This would increase local fertilizer supply and promote market competition to balance local prices."
The FPA said the government needs to provide guidance on pricing imported fertilizer to set a baseline for price monitoring.