Home
Agribusiness
Maize association says lower corn tariffs to kill off domestic industry
Maize association says lower corn tariffs to kill off domestic industry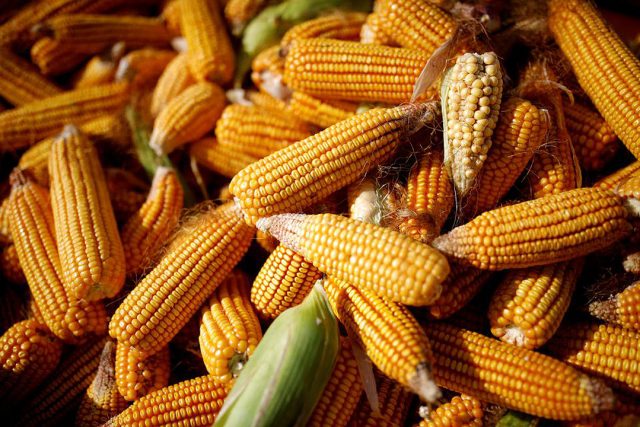 THE PROPOSED lowering of the tariff on yellow corn imports will be detrimental to both producers and consumers by ultimately increasing import dependency, because such a measure would force many domestic producers out, the corn industry said.
Roger V. Navarro, president of the Philippine Maize Federation, Inc., said domestic producers will be "slaughtered" by the lower tariffs. 
"What is important is to motivate our farmers and to encourage their planting intentions so as to stabilize production. The worst thing to do is for the Department of Agriculture (DA) to announce imports," Mr. Navarro said via mobile phone.
"Not only producers will be affected, but consumers as well, as our country becomes import dependent with no more local production to fall back on," he said.  
"In the end, we will all be affected by this since there will uncertainty in our (corn) supply if we rely on imports," he added.
Currently, yellow corn imports sourced from non-ASEAN countries and under the minimum access volume (MAV) quota are charged a 35% tariff, while those outside the MAV quota are charged 50%. Because of special trade concessions, corn imports from within ASEAN are charged 5%.  
Recently, the Philippine Association of Feed Millers, Inc. (PAFMI) proposed a uniform 5% tariff for yellow corn imports from all sources in order to keep animal feed prices in check and aid the livestock industry.
PAFMI said the tariff adjustment can be done by executive order to address rising prices of feed corn.
It added that the average price of feed corn in September hit P22.88 per kilogram, against P15.30 a year earlier.
"A uniform tariff of 5% is expected to immediately create a level playing field for livestock growers, most especially swine raisers adversely affected by the entry into the country of low-price imported pork," PAFMI said.  
According to PAFMI, yellow corn accounts for 40% to 60% of the animal feed formulation, while animal feed accounts for 60% to 70% of the cost to produce meat and poultry products.
The maize association's Mr. Navarro said corn farmers need to adjust their planting intentions to avoid losses.
"We call on our corn farmers to… just plant what you feel you can afford and just enough so that you will not lose much, or you can divert to other crops," Mr. Navarro said. — Revin Mikhael D. Ochave