Text and photos by Angel Rivero
A taste of Siquijor with Nissan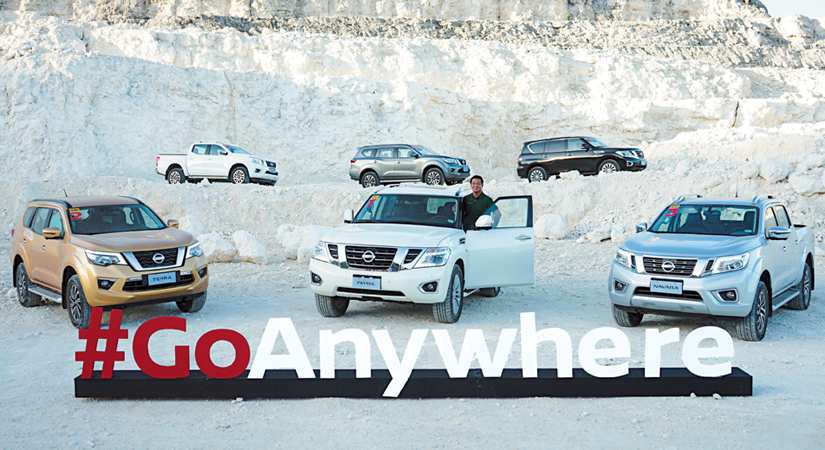 PRISTINE BEACHES, fiery sunsets, magical healers, and the hair-raising mystique of the mangkukulam (voodoo sorcerer). I've dreamt of going to Siquijor for the longest time. Access to this third-smallest island province of the country was never straightforward from the capital — though I reckon that this remoteness has in fact, only added to its mysterious charm.
These days, Siquijor is much easier to reach via direct flights to Dumaguete City combined with a 45-minute to one-hour ferry ride to Siquijor's port. There are several sailings in a day, and fares cost about P400 a person for a business-class seat, which already includes carry-on luggage (otherwise you would have to pay extra to check-in your bag).
Now is a good time to visit the island if you still want to experience its genuinely rustic appeal. Tourist arrivals have grown by roughly 50% in the last couple of years, and Siquijor is now tagged as the next emerging, favorite tourist destination in Central Visayas. While that can mean more hotels and amenities, that can also soon mean more tourist rubbish and chaos. Nevertheless, the island is currently quaint and well-kept — and should definitely be on your visit list for 2020.
In my case, this trip was extra special because Nissan Philippines — in its commitment to enable people to "#GoAnywhere" — had transported its lineup of strong LCV (light commercial vehicle) products (the Nissan Patrol, Terra, and Navara) to the island for us to drive around in! And frankly, driving around the island almost never happens for tourists — as it would be more common to commute around in tricycles, or to rent motorcycles or bicycles for days at a time.
Among the well-known places to visit when in Siquijor are: the Cambuhagay Falls (a series of adjacent, small waterfalls which may be appreciated from a viewing area accessed through down a course of steep steps); the century-old and purportedly "enchanted" Balete Tree (which is surrounded by a watercourse that is home to cleaner fish who would happily chew away the dead skin cells of people who choose to dip in their feet); the San Isidro de Labrador Church or Lazi Church for short (which is a really old church that houses lots of antiques and historical documents from the Spanish colonial period, it practically deserves to become a museum); and any of the beaches — Salagdoong, Paliton, Solangon, and Cagusuan.
Our team traveled to and beyond these destinations with our capable Nissan LCVs. At the peak of our adventurous drive was an off-road exploration into a quarry in the middle of the island. Although this was not accessible via paved roads, there was really no issue for us getting there as the Terra, Navara, and most especially the Patrol, found it easy to negotiate over the uneven earth, through the grass and shrubs, and into the dusty, rocky quarry area. I don't think I've ever heard of Siquijor tourists blogging about visiting a quarry area. But you see, you need special vehicles to get you to special places other people may otherwise not have reached.
The Nissan Terra is nice for bringing around the family, because it has a great amount of space and authentic 4×4 capabilities that enable it to go to adventurous places. The Nissan Navara can carry more cargo and equipment on its rear bed while maintaining car-like comfort for the occupants of its cabin. Moreover, the Nissan Patrol has a super-robust V8 engine that makes negotiating steep climbs practically a no-brainer, as it continues to pamper its passengers with luxurious comfort. All vehicles are also equipped with different features born out of Nissan Intelligent Mobility — which include a 360-degree camera, Hill Descent Control and Hill Start Assist, among others.
Finally, when in Siquijor, I highly recommend that you try the Friday evening special buffet at Baha Bar in San Juan! They only hold it once a week, but it's an amazing bargain for a buffet that includes fresh fish, large shrimps, home-cooked soups, and unlimited lechon (yes, you heard me right)! For only P450 per person, it's really quite a no-brainer. Also, they have an amazing selection of cocktails that play with chocolate and fresh juices as their special ingredients.