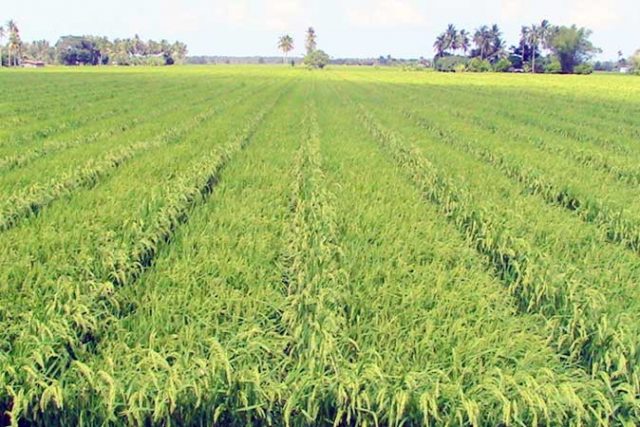 THE World Bank (WB) and the Philippine government recently signed an agreement for the $280-million (P14-billion) additional financing for a rural development program that aims to boost farm and fishery production in selected provinces.
According to a World Bank document, Ndiame Diop, the bank's country director for the Philippines, signed the loan agreement on July 16, while Finance Secretary Carlos G. Dominguez III affixed his signature on the deal on July 19.
Apart from the $280 million in additional financing for the Philippine Rural Development Project, the agreement also covers a grant worth €18.3 million (P1 billion) from the European Union (EU).
The World Bank approved the loan on June 17 to partly finance the $385.44-million project of the Agriculture department that started in 2014.
Agriculture Secretary William D. Dar said the loan agreement was signed in time for the implementation of the second phase of the rural development program, which will start next month.
"It's such an important platform to enhance the growth of agriculture," he said in a Viber message.
According to the World Bank documents, the loan is valid for three years or until July 31, 2025, while the grant will be available until July 31, 2024.
According to the bank, the new funds will support an additional of 267 climate-resilient rural infrastructure and 287 small enterprise development projects to improve incomes in selected rural areas and build the capacity of local government units (LGUs) in planning and implementation.
This will also expand the scope of the program by including more poverty- and conflict-stricken LGUs in Mindanao. The grant from the EU will give incentives for LGUs to join the program.
So far, the program has approved 454 rural infrastructure projects to benefit 608,887 households, and 261 of which have been completed.
Of the 637 small enterprise projects under the program, the World Bank said 70% of which had been completed while the remaining 30% are ongoing.
The World Bank set a $3-billion lending pipeline for the Philippines this year, higher than the $1.87 billion it granted in 2020. — B.M.Laforga